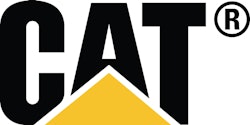 Caterpillar Inc. Chairman and CEO Doug Oberhelman, along with Caterpillar executives and representatives from RIMCO, the Cat dealer serving Cuba, traveled to Cuba the week of May 9 to meet with government representatives to enhance Caterpillar's already established strong relationship in this emerging market.
"We believe in the power of engagement, and our goal is to be both a business and cultural partner in Cuba for many years to come," says Oberhelman. "For nearly 20 years, Caterpillar has called for an end to the unilateral embargo. Our visit this week lays important groundwork for Caterpillar and RIMCO to serve the Cuban market once remaining trade restrictions are lifted. We are grateful for the courteous and warm reception we have received."
Oberhelman's visit is the latest step in the company's ongoing efforts to promote open markets and free trade. This historic visit represents the most recent Caterpillar efforts to engage with Cuba both on business and cultural levels. Earlier this year, RIMCO, the Cat dealer currently serving Puerto Rico, was selected as the Cat dealer for Cuba.
"We are extremely pleased to return to Cuba once again to continue analyzing the market," says Richard F. McConnie, President of RIMCO. "We look forward to offering the Cat solutions and traditionally outstanding service to help develop Cuba's infrastructure and improve the quality of life of Cuban people.
While steps remain to achieve fully normalized relations, including lifting the existing embargo, RIMCO and Caterpillar will continue preparations to best serve the Cuban marketplace with construction machines, power systems, turbines and engines.
Donation to Hemingway House
At an event held May 11 at the Cuban home of the late Ernest Hemingway, Caterpillar announced that it will add to the previous $500,000 donation made by Caterpillar and the Caterpillar Foundation to The Finca Vigía Foundation with the donation of a Cat skid-steer loader. The skid-steer loader will be used to support the construction of the Taller building, an onsite conservation laboratory with archival storage facilities located at the Hemingway House. The Taller will be used to house historic Hemingway artifacts and documents.
"We are pleased to be able to provide a Cat machine to help in the construction of the Taller building at the Hemingway House; the house is part of the cultural heritage shared by the American and Cuban people," says Oberhelman.
Caterpillar and the Caterpillar Foundation have sought different avenues for philanthropic opportunity in Cuba since 1998. Previously, Caterpillar had donated generator sets to support Cuban hospitals. In March, Caterpillar and the Caterpillar Foundation announced a donation toward preservation of the Hemingway House.
"We are proud to support The Finca Vigía Foundation's work," says Caterpillar Foundation President Michele Sullivan. "By working together with a number of partners, this project will help build a sustainable and thriving community, which is good for everyone."