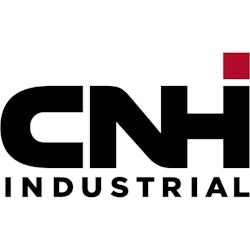 CNH Industrial N.V. announces that Carl Gustaf Göransson has been appointed to the role of Brand President Case Construction Equipment and New Holland Construction, together with the role of President, Construction Equipment Products Segment. He will also become a member of the Group Executive Council (GEC), which is the highest executive decision-making body within CNH Industrial outside of its Board of Directors.
Göransson assumes these roles from Richard Tobin, CEO of CNH Industrial, who has been managing the company's construction equipment businesses ad interim.
Göransson joins CNH Industrial with more than 25 years' experience in the construction equipment industry, through roles of increasing importance within Volvo Construction Equipment and most recently Cargotec Corporation, where he served as Senior Vice President Sales, Markets and Services for the Hiab brand.
Companies in this article