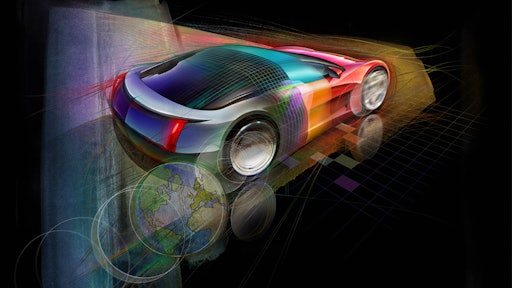 dSPACE has joined PACE (Partners for the Advancement of Collaborative Engineering Education) as a contributor in support of educating future Automotive Engineering leaders worldwide. Over the next three years, dSPACE will proudly support PACE by providing dSPACE Rapid Control Prototyping (RCP) and Hardware-in-the-Loop (HIL) technologies to PACE institutions around the globe.
"Your products strengthen PACE, and enable our PACE Institution faculty to better integrate digital design, engineering and manufacturing applications into their curricula," says John Calabrese, Vice President, Global Vehicle Engineering, General Motors. "We appreciate your support of the goals of PACE."
Established in 1999, PACE is a partnership of companies − GM, Autodesk, HP, Oracle, Siemens PLM Software − dedicated to giving engineering and technology students a global edge as they prepare for careers in the international world of automotive design and engineering.
Assisted by many companies, including partners, contributors and sponsors, PACE provides hardware, software, training, automotive parts, industry projects, and much more to strategically-selected academic institutions worldwide. Additionally, PACE develops collaborations between industry and academia to give students access and hands-on experiences that are heavily used and relied upon by the automotive industry.
"While universities have traditionally excelled in providing theoretical knowledge, providing more hands-on experiences to give students the day-to-day skills needed in industry is a current trend that we support," says Kevin Kott, President of dSPACE Inc. North America. "The PACE program provides access to state-of-the-art tools and engineering software to prepare students in technology and engineering. We are very proud to be able to contribute to the automotive team leaders of the future."
dSPACE is also a platinum sponsor of EcoCAR 2: Plugging in to the Future, a three-year collegiate engineering competition challenging 15 universities across North America to develop advanced vehicle designs focused on electric drive vehicle technology. This competition launched in September 2011.