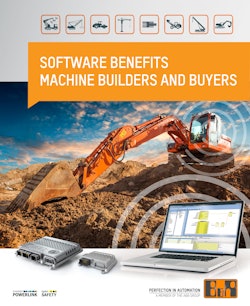 The race to innovate and compete with new, technologically advanced machine designs involves a seemingly endless supply of resources, time and money. It makes using the right programming platform that much more important when developing the software portion of your new machine.
Software Benefits Machine Builders & Buyers explores key ideas to consider that can help accelerate development and your time to market.
Understand the benefits of proper automation from both the machine builder and buyer perspectives, and learn what questions to ask when choosing the right programming platform for your business.