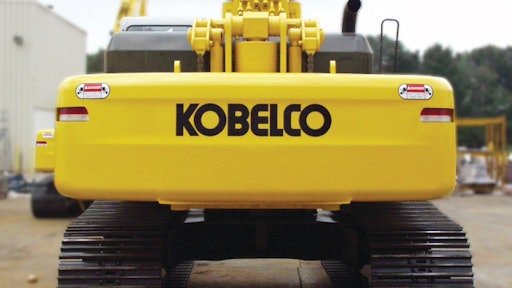 Kobelco
The heavy-duty design of off-highway equipment such as mobile cranes, excavators, telehandlers and wheel loaders require the use of counterbalancing components.
Counterweights play an integral role in the chassis configuration, ensuring the vehicle's optimal performance and increased efficiency. The way in which counterweights have been manufactured, their design and the material choice predetermine their reliability and robustness.
FMGC, a European-based manufacturer of cast iron ballast solutions, recommends cast iron as the best material choice for counterweights for off-highway vehicles.
Why choose cast iron?
Cast iron features the best mechanical properties for the most reliable performance. It is denser, stronger, harder and requires only paint or a coating. In addition, applying the latest high-quality manufacturing techniques ensures performance in heavy-duty off-highway applications.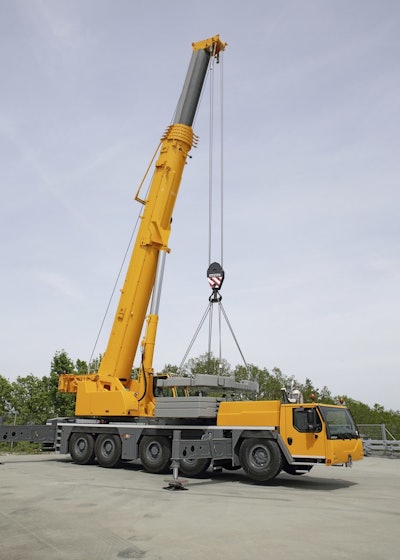 Density
Iron is denser than most materials, thus cast metals for counterweights have on average three times more density than pure concrete. This enables iron to achieve an OEM's target weight in less space and volume compared to concrete, which eliminates the cost for additional material.
Cost
Concrete's density can be improved by adding dense aggregates such as limonite, hematite, or magnetite, or metal bits and scraps into the concrete mix. This increases the concrete's cost substantially, but its density is still less than that of iron.
Fragility
Cast iron is indeed stronger and harder than concrete, which automatically makes counterweights more resistant to impact and strains, and guarantees longer fatigue life against cyclic stress. Usually counterweights need screws for fastening or mounting additional equipment. The concrete's surface cracks easily and hardly supports any additional constructions.
Environmental Impact
Cast iron is a product of recycling and doesn't require any extraction of new raw materials, which is not the case with concrete.
Painting Counts
For the best results, the panting process should be adapted to the most specific requirements of the off-highway industry.
Counterweights are complex pieces and are in general difficult to handle. The investment needed to paint them can be quite significant for an equipment manufacturer. Additionally, this operation requires specific racks and bridges to hold the couterweights during painting. Since FMGC is constantly handling heavy counterweights, it is able to paint them for a customer as they move through the production line.
Use of specially adjusted racks reduce the risk of scratching, ensuring the counterweights are always safely transported.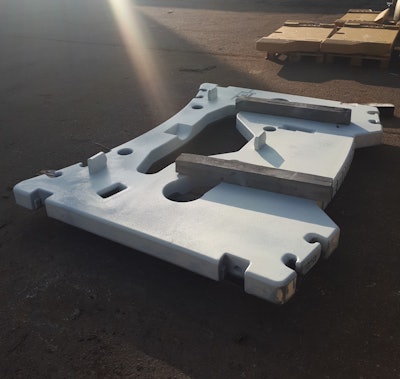 Planning and care are necessary to meet complex engineering requirements
Machining is a crucial step in the production process of cast iron counterweights for off-highway equipment. Know-how and investments in state-of-the art machinery and tools are of critical importance for the quality of the final product.
Off-highway equipment manufacturers are bringing to the market more elaborate vehicles, which increases the demand for machined counterweights with complex shapes, holes, etc. Most OEMs insist on a "ready to assemble" piece, as well. Therefore it is recommended for suppliers to consider more conceptual steps for counterweight designs and integration of any necessary inserts.
Manufacturing of a high-quality counterweight is a sophisticated casting process where every step counts and contributes to the final performance and efficiency of the product.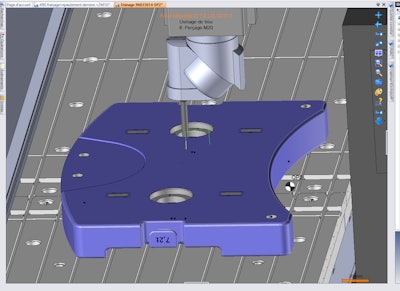 The following steps in machining make it possible to meet the more and more complex engineering requirements of counterweights for off-highway equipment to assure the delivered product is able to satisfy a customer's specific market demands.
Simulation of machining is first carried out by the Machining Method Office. All the characteristics of machining machines are integrated in CAM system software.
The second step includes the simulation of the entire machining of the piece. Several tests are performed to best order every step of the machining process. It's very important to respect all the steps, otherwise the head of the counterweight can get damaged or broken. It is of crucial importance to take into account all the details of every single counterweight and therefore the CAM step is essential.

Once all simulations are complete, the counterweights are ready to be machined.

During machining,

precision tolerance goes from a millimeter to one hundredth of a millimeter, depending on the client's demand. At this step, some counterweights may need to have inserts—smaller pieces of steel—added.
After machining is complete, the counterweight is cleaned and ready to be painted.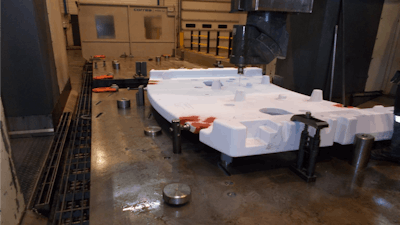 Customer collaboration is essential
Preparation and collaboration time spent with the customer before mass production of a counterweight is crucial. This defines the trust of the client and the success of the entire project.
FMGC can create a range of counterweights which can be used on various types of off-highway equipment. They weigh from 1 to more than 15 tons and feature diverse shapes.
Material choice, design and machining techniques are key elements to creating the proper counterweight for an OEM. Product adaptability, customer collaboration and installation ease help to meet the dynamic development and demands of the market.
This article was contributed by Ralitsa Peycheva, Technical Content Manager at FMGC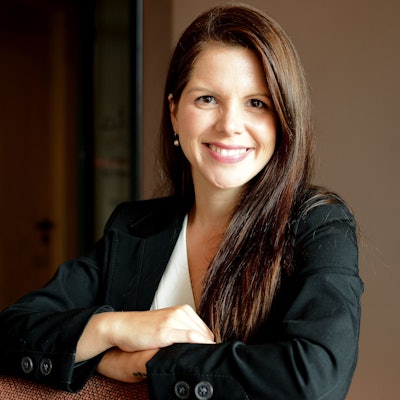 About the author:
Ralitsa Peycheva is a technical content manager at FMGC, curious about new manufacturing methods and respecting high-quality engineering.