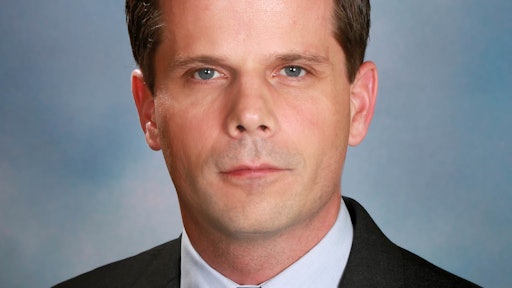 responses courtesy of Joern Baumgarten, Director of Development and Quality for North America, MTU America
The Future of Diesel
There are several opinions on the future of the diesel engine market. With large metropolitan cities like Paris and Madrid announcing diesel bans by 2040, it seems there is a presupposed end to diesel reliance. Where do you see diesel playing a role in heavy-duty applications in the long run?
We believe that the diesel engine will continue to play an important role in heavy-duty applications in the future. Especially in high-horsepower applications, the power density of diesel and natural gas engines is still significantly higher compared to energy storage solutions like batteries, and with that still requires these products in enough market segments. Additionally, we see that diesel and gas engines are the perfect foundation to be combined with energy storage and electric machines, either as hybrid solutions for mobile applications or as a solution in microgrids.
Any expectation for significant shifts in diesel engine technology or expectations in the near term?
Continuous investments in future technologies allow higher flexibility in several areas of diesel engine technologies, as for example in the selection of fuel. Especially through the usage of natural gas, MTU is able to supply very attractive stationary and mobile solutions with very low emissions. The development of hybrid solutions additionally expands the usage and the applications of the diesel engine as an integrated solution next to the prior standalone power source.
The internal combustion engine will be more intelligent and even cleaner, to ensure that it will continue to meet the requirements of our customers in the future. What they are looking for is efficiency, performance, reliability, comfort and environmental compatibility in order to meet current emissions regulations.
MTU launched a Green and High-Tech program in 2016. It is enabling us to make targeted investments in ecologically sound solutions for the future that will be designed to produce fewer emissions and reduce the consumption of energy and raw materials. The combustion engine will nevertheless remain part of the solution for quite some time. Our ultimate aim is to achieve a 30% improvement in CO2 emissions by 2030. We are focusing our efforts on exhaust gas aftertreatment, alternative fuels, electrification, digitization and total systems capability (integration of individual components to produce complete drive and energy generation systems).
Hybrids & Electrification
Is the future fully electric, or will there always be a need for engine/hydraulic supplementary power?
The future of energy supply will be a mix of all available sources in various combinations depending on application and on customer operating profile. The key is to provide the customer his optimal solution to power his equipment. This solution can be a diesel engine, an engine as a combination with an electric motor in the form of a hybrid powertrain or even a combination of several sources in the form of a microgrid.
Managing the Data Trend
How is your company utilizing data in new and valuable ways?
MTU sees great benefit in the utilization of available information, internally throughout the development and production process and external through customer interaction and fleet monitoring. The more information we have about our products and our markets the better service we can provide for our customers. This fundamental approach strongly supported the decision of our leadership to create a specialized division with the sole purpose of creating digital solutions for our customers.
What value is this providing to your company and customers?
Through the focused approach MTU is taking in the field of digitalization we are able to provide our customers with state-of-the-art tools and interfaces to provide information about the status of their product and to receive first hand support. Through advanced data analytics in close cooperation with our customers we will be able to improve equipment productivity.
Several manufacturers are now investing in data analyst and programmer experts to shape the direction of their company and its use of data. What is your company's end goal with data?
To better support our customers. More knowledge in form of data provides more opportunities to improve the customer experience and long term satisfaction.
We want to digitize our drive and propulsion systems in such a way that engine fuel consumption and maintenance costs are kept to a minimum while we continue to offer the same reliability and quality to our customers.
The Global Landscape
What are your regions/markets of interest for expansion or investment you are looking at for future opportunities?
As mentioned in prior questions, the position of the combustion engine in its current markets will have to adjust. The combustion engine will remain a necessary power source but will, besides its use as a single source be used as a component in combined propulsion and power solutions. MTU is already actively involved in the creation of these combined solution in form of hybrid systems with two combined power supplies or even as a combination of several independent power sources combined through an intelligent control in form of an Microgrid. These Microgrid solutions can supply power in several different applications with different requirements and can be individually designed based on the customer requirements and available energy sources.