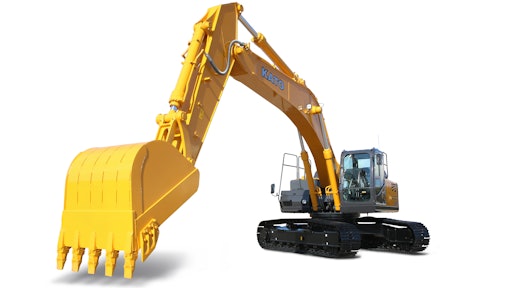 For the first time, Rolls-Royce is supplying MTU brand engines to Japanese construction machinery manufacturer KATO for use in its excavator segment. The engine – a 6-cylinder inline Series 1000 unit delivering 210 kW – will be used to power a 30-tonne hydraulic excavator from KATO's HD range. Equipped with an SCR system, the MTU engine meets the specifications of Heisei 26 - the emissions stage in effect in Japan since last year. The MTU brand is part of Rolls-Royce Power Systems.
Mitsuo Okada, Director & Executive Officer from KATO, says, "We were very impressed by the performance of MTU engines in our rough-terrain lifting cranes, so with our eye on the Heisei 26 emissions standard, we're again choosing renowned drive technology from MTU for our new excavator."
Bernd Krüper, Vice President of Industrial Business at MTU, says, "Japan is a high-tech country where we already have our MTU engines in service in wheel loaders and cranes. Now we're delighted to consolidate our successful partnership with KATO by entering the Japanese excavator market too."
The hydraulic excavator in question is destined for off-highway service, and the engines powering it must be capable of adapting quickly to unpredictable changes in load imposition. Meeting the special demands of the excavator on the engine dynamics demanded a high level of technological input. The launching of the new KATO excavator in Japan is planned from April 2017.