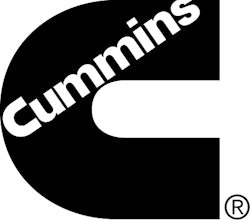 Cummins Inc. has reported results for the first quarter of 2017.
First quarter revenues of $4.6 billion increased 7% from the same quarter in 2016. Stronger demand from construction and mining customers, and higher sales from a distributor acquisition in the fourth quarter of last year, more than offset the impact of weaker truck production in North America. Currency negatively impacted revenues by approximately 1% compared to last year, primarily due to a stronger U.S. dollar. International sales improved by 17% primarily due to growth in China and Europe, while revenues in North America increased 1%.
Net income attributable to Cummins in the first quarter was $396 million ($2.36 per diluted share), compared to $321 million ($1.87 per diluted share). The tax rate in the first quarter of 2017 was 26.1%.
Earnings before interest and taxes (EBIT) were $566 million, or 12.3% of sales, an increase from $484 million or 11.3% of sales a year ago.
"Cummins delivered solid financial results, successfully launched new products and returned $222 million in cash to shareholders in the form of dividends and share repurchases in the first quarter," says Chairman and CEO Tom Linebarger. "We launched our fully updated range of engines for North American truck and bus markets offering improved performance and better fuel economy for our customers. As recently announced, we also advanced our strategy to be the leading global powertrain supplier through our agreement with Eaton to form the Eaton Cummins Automated Transmission Technologies joint venture. This new venture will design, develop and produce the next generation of Automated Transmissions which will be fully integrated with our engine development to deliver up to an additional 7% improvement in fuel economy. The joint venture will benefit from the continuing shift away from fully manual transmissions in commercial vehicles, launch new products that will gain market share, leverage Cummins' strong presence in international markets for growth and generate aftermarket sales."
Based on the current forecast, Cummins expects full year 2017 revenues to be up 4-7%, compared to prior guidance of flat to down 5%. EBIT is projected to be in the range of 11.75-12.5% of sales, up from 11-11.5%. This forecast excludes the impact of the new joint venture with Eaton, which will be consolidated within Cummins' financial results and is expected to be operational in the third quarter of this year, subject to regulatory approvals.
First quarter 2017 highlights:
The company returned $222 million to shareholders in the form of dividends and share repurchase, consistent with its plan to return 50% of Operating Cash Flow in 2017
Cummins was named to Ethisphere's 2017 list of World's Most Ethical Companies for a 10th consecutive year by the Ethisphere Institute
In March, the company announced its plans to reach a 50% intensity reduction in water use at its facilities by 2020
First quarter 2017 detail (all comparisons to same period in 2016)
Engine Segment
Sales - $2.0 billion, up 2%.
Segment EBIT - $229 million, or 11.3 % of sales, compared to 197 million or 10% of sales
Off-highway revenues increased 20% primarily due to higher engines sales to global construction markets, while on-highway revenues declined by 2%
Distribution Segment
Sales - $1.6 billion, up 12%
Segment EBIT - $100 million, or 6.1% of sales, compared to $87 million or 5.9% of sales
Organic sales increased 6%, and revenue from the acquisition completed in the fourth quarter of 2016 added 6%
Components Segment
Sales - $1.3 billion, up 9%.
Segment EBIT - $179 million , or 13.3% of sales, compared to $163 million or 13.2% of sales
Strong international revenue growth, primarily in China, more than offset sales declines in North America due to lower commercial truck production
Power Systems Segment
Sales - $882 million, up 9%
Segment EBIT - $57 million, or 6.5% of sales, compared to $46 million, or 5.7% of sales
Increased demand for industrial engines sales primarily for mining and oil & gas markets was the primary driver of revenue growth