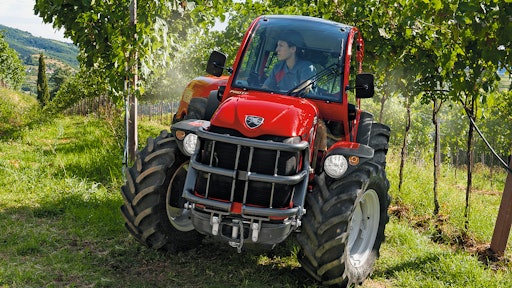 Antonio Carraro is equipping more of its agricultural equipment with Yanmar engines in the 25-90 hp range. These tractors can be used for recreational, semi-professional or professional purposes. 
Reliability is one of the distinguishing features of Yanmar's engines for which Antonio Carraro has chosen to utilize them. 
Servicing these engines is simple and budget-friendly, as there are only a few elementary operations to perform in order to keep the engines running well. Yanmar also features among the top companies in the world in terms of the ratio between diesel consumption and the power they put out. 
Yanmar also cares about the environment: its propellers ensure that pollution levels stay low (and in compliance with emission regulations) even after hundreds of hours of use. 
When mounted on an Antonio Carraro tractor, Yanmar engines are well balanced, limiting as far as possible the vibrations felt by the operator and by the vehicle chassis: the result is greater comfort and a longer life for the tractor. But what continues to amaze even the greatest experts in the Antonio Carraro R&D department is the ignition, as the engines always ignite immediately no matter the weather conditions: whether it's cold, hot, dry or humid, Yanmar engines always respond. 
Companies in this article