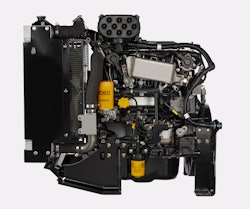 JCB

JCB Power Systems has growth plans in North America with new engines for off-highway applications and for the power generation industry.
The UK-based company sees North America as offering key prospects for progression as it offers to take on some of the more recognized engine manufacturers through its developing engine distributor network which now captures all of the United States and Canada.
A key new product is the enhanced Dieselmax engine – the 3 L, four cylinder JCB 430 Tier 4 diesel engine generating 55 kW (74 hp) at 2,200 rpm and with torque of 440 Nm featuring a Delphi Common Rail System, without aftertreatment and explicitly targeted at the U.S. market.
The JCB 430 is an enhancement to the existing JCB 4.4 L Ecomax engine offering with the former being 30% lighter, 24% smaller and 8% more fuel efficient. JCB now also has a 430-specific production line at its engine factory in Foston, Derbyshire, England.
The engine has a combined heavy-duty auxiliary power take off which offers OEMs augmented machine design flexibility, and heavy-duty cylinder blocks. There is single sided servicing, 500-hour service intervals and automatic valve lash adjusters which removes valve train servicing.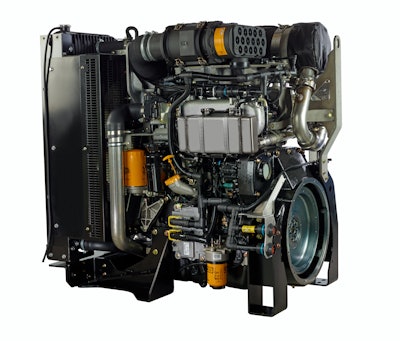 An additional new product is for the power generation market – the Tier 4 compliant, JCB G-drive range of four-cylinder diesel engines producing 43-98 kWe (54–122 kVA) at 1,800 r/min prime. Standby power is from 48-108 kWe (60-135 kVA) at 1,800 r/min.
JCB G-Drive engines have a robust design for heavy usage, have hot rated cooling packs as standard and are available with small (17 L) or large (65 L) DEF urea tanks.
Daniel Jackson, OEM Engine Sales & Applications Manager, specifies that the company has huge growth plans to significantly develop its engine sales in the North American market. It is a worthy prospect for JCB Power Systems to grow and build its engine presence there. And it is not just in North America where JCB Power Systems see growth potential, it is also looking at retaining distributors in Mexico and Argentina.