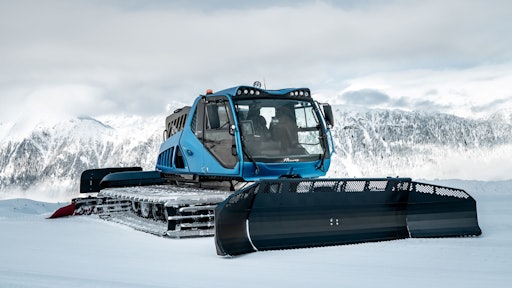 Hexagon Composites
Hexagon Purus contributes to zero-emissions in the slopes by delivering cylinders to the world's first hydrogen-powered snow groomer.
The snow groomer, LEITWOLF h2MOTION, is a concept model developed by PRINOTH, a leading manufacturer of snow groomers and tracked utility services. Even though PRINOTH snow groomers are on the latest stage of clean diesel engines, the company decided to start the development of zero-emission snow groomers to turn their sustainability goals into action.
"During the journey of development and realization of the world's first hydrogen powered snow groomer, we decided to collaborate with Hexagon Purus," says Martin Kirchmair, Head of R&D at PRINOTH. "During the whole process, Hexagon Purus has been an important strategic partner to realize the cylinder system of the LEITWOLF h2MOTION."
"We are very pleased to be chosen by PRINOTH and it has been a very exciting project to take part of," says Harald Londer, Director Hydrogen Automotive in Hexagon Purus. "We believe in clean air everywhere and introducing zero-emission vehicles in areas where people are enjoying nature is the way forward."
This is Hexagon Purus' first project for snow groomers. The cylinders are storing compressed hydrogen at 700 bar, and in addition to eliminating fossil fuels, the new snow groomer meets all performance-related requirements and surpasses the diesel engine in terms of horse power.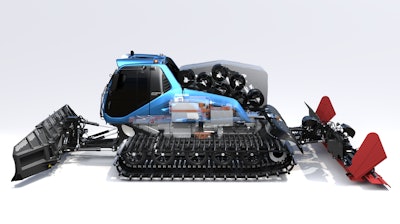 Several ski resorts are taking positive environmental steps to reduce their greenhouse gas emissions and hydrogen powered snow groomers will be essential to reduce their carbon footprint.
The cylinders were delivered earlier this year and the concept model of the first hydrogen powered snow groomer was presented to the market this month.