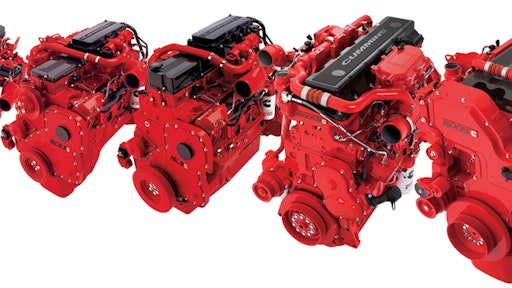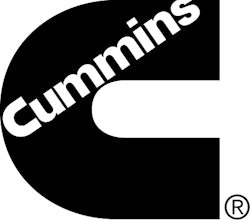 For fire and emergency vehicles, Cummins EPA 2010 engines continue to offer a broad power range, with horsepower available from 260 hp to 600 hp (194-447 kW). Cummins complete on-highway lineup, including the ISX15, ISX11.9, ISL9, ISC8.3 and ISB6.7, is available with Cummins commercial and custom chassis partners. All engine families feature Cummins Aftertreatment System and meet EPA 2010 and California Air Resources Board (ARB) emissions standards. Cummins ISX11.9, which replaces the ISM with a compact clean-sheet design that shares the proven technology of the ISX15, was on display alongside the Cummins Aftertreatment System at the Fire Department Instructors Conference (FDIC) in Indianapolis, March 24-26, 2011.
Cummins EPA 2010 engines feature a fully integrated system from air intake to exhaust aftertreatment, incorporating cooled Exhaust Gas Recirculation (EGR), a single VGT Turbocharger, a common Electronic Control Module (ECM) and the Cummins Aftertreatment System with Selective Catalytic Reduction (SCR) technology to deliver better performance, reliability and fuel economy. Additionally, the ISX15, ISX11.9, ISL9 and ISC8.3 utilize the Cummins XPI fuel system, which contributes to increased fuel economy and performance from flexibility in injection timing. The High Pressure Common Rail (HPCR) fuel system on the ISB6.7 delivers an optimum balance of performance, emissions control and fuel economy across the entire operating range.
All custom chassis builders offer Cummins EPA 2010 engines in their vehicles. "Cummins focuses on working closely with commercial and custom chassis builders in the fire and emergency vehicle market to ensure that all engine installations are of the highest quality," says David Koppenhofer, Cummins Executive Director - North American OEM Business. "Our goal is to ensure that fire and emergency professionals have spec'd a Cummins engine with the horsepower and torque they need for their operation in a chassis of their choice."
With 15 months of full-production experience, Cummins engines are realizing better performance as SCR technology has been a major contributing factor in maximizing power density. With up to 6% better fuel economy across the product line, Cummins EPA 2010 engines help control operating expenditures. Cummins ability to provide better performance, reliability and fuel economy results in a better overall value for fire and emergency applications.
Cummins produced and shipped over 60,000 EPA 2010-certified engines with SCR from its manufacturing facilities in Jamestown, NY; Rocky Mount, NC; and Columbus, IN throughout its first year of production in 2010.