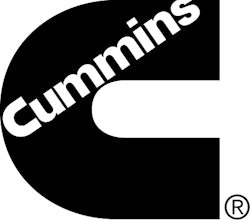 Cummins Inc. is to double the production capacity of the 3.3-liter engine to meet a major growth in demand from manufacturers of four-cylinder-powered compact equipment across the 55-hp to 120-hp (41 to 90 kW) power range. A new manufacturing operation for the 3.3-liter engine located in Chennai, India, is scheduled to commence production in July of this year, established in collaboration with Simpson & Co. Ltd.
The Chennai manufacturing operation will initially focus on producing the mechanically controlled B3.3 engine, spanning a 55-hp to 85-hp (41 to 63 kW) power range. Concurrent with the new build capacity in India, the Komatsu-Cummins joint venture plant at Oyama in Japan will also ramp up production of the electronically controlled QSB3.3 engine, extending across an 80-hp to 120-hp (60-90 kW) power range.
"By doubling our 3.3-liter production capacity, Cummins will be well positioned to realize new sales opportunities with compact equipment manufacturers worldwide, while also preparing us for sales growth with the introduction of Tier 4 engines and aftertreatment starting next year," says Hugh Foden, Executive Director - Cummins Off-Highway Business.
"The remarkable popularity of the B3.3 and QSB3.3 engine has surpassed even our highest expectations. Demand for the 3.3-liter engine has rapidly recovered from the industry downturn in 2009, and we anticipate a new peak volume in 2011, with customer orders increasing by around 100% compared with 2010.
"We are delighted to be working with Simpson & Co. Ltd. to bring production of our B3.3 engine to India. Simpson has 50 years of experience in engine manufacturing in India and specializes in producing engines the size of the 3.3-liter. The new production line at Chennai is very impressive and will provide highly flexible manufacturing of the 3.3- liter engine aligned with the Oyama plant in Japan," adds Foden.
The new production operation for the B3.3 at the Chennai facility features state-of-the-art machining, assembly and testing equipment. With this significant investment, Cummins customers can expect exactly the same high-quality manufacturing standards from the B3.3 engine built in India that they experience today with the 3.3-liter engine built in Japan.
P.S. Rajamani, Director of Simpson & Co. Ltd., comments, "Simpson's experience in manufacturing engines with a well- trained and committed team, along with processes focusing on Cummins' high standard of quality and reliability, ensures that the 3.3-liter engine will meet customer expectations, facilitating growth and achievements for all concerned."
Early production engines are already running down the B3.3 line in Chennai for start-up testing purposes. By July, B3.3 manufacturing will be fully on-stream, with engines available for the Indian market and for export to customers worldwide. Over the next two years, the proportion of components sourced in India to build the B3.3 at Chennai will gradually increase to reach a high percentage of the total engine.