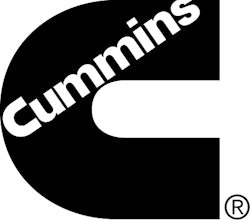 Cummins expands Seymour, Ind. high horsepower campus with new construction and addition of 290 jobs      
Cummins Inc. has announced a significant expansion of its Seymour campus that includes investing $219 million in new construction and the addition of 290 jobs to support the company's global high horsepower engine business.
Cummins Chairman and CEO Tom Linebarger was joined by Indiana Gov. Mitch Daniels, U.S. Rep. Todd Young and Seymour Mayor Craig Luedeman at an event that was attended by the 525 employees of the Seymour Engine Plant.
This is the third major announcement in Seymour in two years and in that time the company has added new engineering and production test cells, constructed a new shipping and receiving dock, enlarged the energy center and begun work on the QSK95 and the QSK120, the most powerful high-speed diesel engines in the world.
As part of the expansion announced, Cummins is adding new warehouses, more engineering and production test cells, a new office building that will house up to 500 people, a cylinder block line and parking for the new employees. Included is a new manufacturing facility for aftertreatment components for high horsepower engines.
The new jobs are engineering and advanced manufacturing positions that will support the company's global high horsepower business.
"We are very excited to be announcing this major expansion of our high horsepower business, which is possible because of our strong growth in global markets," Linebarger says. "The high horsepower business is a growing part of Cummins and because of the demand for these products throughout the world we are able to add new high-skilled engineering and manufacturing jobs here in our home region."
"Cummins continues an impressive expansion in the Hoosier State and much of that stems from the strong international demand for products designed and built right here in Indiana," says Governor Daniels. "Once again, words cannot describe how thankful we are for Cummins and the investment it is making in the Seymour community."
In addition, Cummins is requesting tax abatements from Seymour on the new development and the state is offering reimbursable training grants and will develop an inviting entrance to the city of Seymour through the gateway project.
"We are proud to be able to partner with Cummins and the state to make this exciting project a reality," says Mayor Luedeman. "Cummins has been an outstanding partner as we work to grow our community."
The state, city of Seymour and Cummins have agreed to focus on improving education in Seymour and Jackson County as part of the expansion efforts. Investments in educational programs help ensure a pipeline of skilled workers for Cummins and companies across the region and provide opportunities for residents of the local communities.
"When we can work together with state and local officials and build strong partnerships with educational institutions, Cummins benefits and our communities thrive," Linebarger says.
Cummins had record earnings in 2011 and expects continued strong growth this year. The company expects to hit $30 billion in sales and 18% in earnings before interest and taxes in 2015, with much of that growth will come in international markets where products like the QSK95 and the QSK120 are expected to be in demand. In fact, 70% of these new engines to be produced in Seymour are expected to be exported.