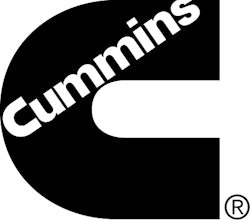 Cummins Inc. announces that Mary Titsworth Chandler has been named Executive Director of Corporate Responsibility and Chief Executive Officer of the Cummins Foundation, effective December 1. 
"Corporate Responsibility is one of Cummins' core values, and is very important to me personally," says Tom Linebarger, Chairman and CEO, Cummins Inc. "Over the past several years, I have worked closely with Mary on Corporate Responsibility, especially as the leadership sponsor of TEC: Technical Education for Communities. Through our work together, I have experienced Mary's energy and endless idea-generating approach. Mary is deeply committed to our communities, especially the opportunities for jobs and improved lives that we work to provide to the most disadvantaged."
Linebarger adds, "I am excited to work with Mary to ensure that Corporate Responsibility continues to thrive and that Cummins and our employees are always serving and improving our communities – it's a big part of who we are as a company and a global citizen."
Since joining Cummins in 2011, Chandler has helped lead Corporate Responsibility's development of policy and strategic programs. With her team, and Cummins leaders around the world, Chandler designed an innovative and metrics-based approach to TEC: Technical Education for Communities. TEC began as a pilot program for around 60 students in Morocco; today TEC is on pace to deliver technical vocational education to almost 1,000 students at 13 global schools, enabling youth in global communities to gain the skills needed for good-paying jobs.
Chandler earned a bachelor's degree in English from Miami University, a law degree from Indiana University School of Law, and an M.B.A. from the University of Chicago Booth School of Business.
She lives with her husband and three kids in Indianapolis.