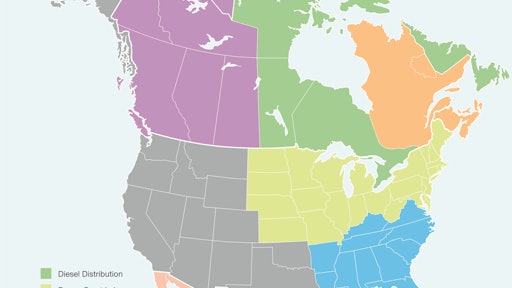 For more than 50 years, Perkins has delivered quality products and services to its North American customers. The company announces it will strengthen its North American distribution network through consolidation of its U.S. network from six to three U.S. distributors, with more than 2,000 authorized service locations to focus closely on customer needs.
The three U.S. distributors – Perkins Pacific, Power Great Lakes and Perkins Power Corp. – will support the Perkins brand by offering customers world-class service through expanded U.S. territory coverage. 
"This territory change strengthens our distribution network and sets new standards of service and support," says Americas Sales and Distribution Director Andy Zuckerman. "Our concentrated distribution network and the multi-million dollar investments our distributors have made in their operations will help support Perkins customers now and well into the future."
In Canada, Diesel Distribution, DiPerk Power Solutions and Perkins Quebec Maritimes retain their territory coverage. EMESA remains the distributor for Mexico.