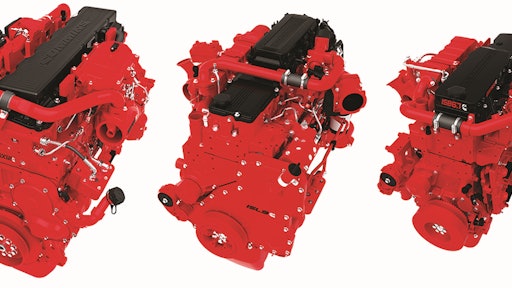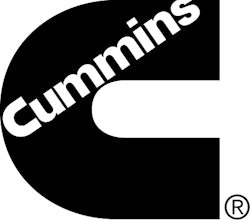 Cummins Inc. announces that it received certification for its complete lineup of on-highway diesel and natural gas engines from the U.S. Environmental Protection Agency (EPA), meeting both the current EPA regulations and the second step in greenhouse gas (GHG) and fuel-efficiency standards which take effect in January 2017. Fuel efficiency is improved across the commercial vehicle engine lineup from 5.0 to 15 liters.
"Cummins is committed to providing customer-focused innovation as soon as it is ready," says Amy Boerger, Vice President - Sales and Support. "For example, efficiency improvements implemented in the 2016 ISX15 400 hp to 475 hp ratings will provide customers with fuel economy gains over the 2013 ISX15, ranging from 2.5% on the base engine up to 7.5% with a SmartAdvantage Powertrain with ADEPT (SmartCoast) features."
Throughout 2014 and 2015, Cummins implemented efficiency enhancements that enable its engines to meet EPA 2016 and GHG 2017 requirements. On-Board Diagnostics requirements are met with enhanced monitors, ensuring that exhaust tailpipe emissions stay within the EPA limits. A Particulate Matter (PM) sensor has been implemented, and electronic controls have been enhanced to interact with the Diesel Exhaust Fluid (DEF) quality sensor implemented by Original Equipment Manufacturers (OEMs) on DEF tanks. With a focus on continuous improvement, Cummins plans to incorporate further product enhancements to improve performance, reliability and efficiency throughout 2016.