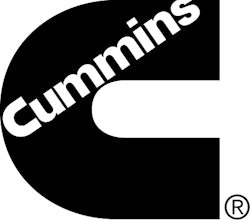 Cummins Inc. announces that its Sulphur Tolerance Kit, designed to allow export of emissions-compliant equipment into global regions without access to Ultra-Low Sulphur Diesel (ULSD), is now available. 
Cummins' Sulphur Tolerance Kit increases resale value and marketability of used equipment that meets European Union (EU) Stage IIIB/IV standards and U.S. Environmental Protection Agency (EPA) Tier 4 standards by allowing its export into countries without access to ULSD fuel. 
"The release of Cummins' Sulphur Tolerance Kit broadens resale opportunity for customers, allowing them to sell used emissions-compliant equipment into non-emissionised countries," says Hugh Foden, Cummins Executive Director – Off-Highway Business. "Additionally, the kits increase the flexibility of Cummins products, making them capable of operating globally, and ensuring that subsequent owners experience the same reliability and durability that customers expect from Cummins." 
Meeting emissions regulations in Europe and North America requires the use of ULSD fuels, which contain fewer than 15 parts per million (ppm) of sulphur, to reduce particulate matter (PM), soot and sulphur dioxide (SO2). Cummins' Sulphur Tolerance Kit allows an engine to be operated on fuels containing far more sulphur than ULSD – up to 5,000 ppm – by removing aftertreatment components and modifying the engine control system, enabling a second life for the engine outside of regulated regions. 
Currently available for the popular Stage IIIB/Tier 4 Interim QSB6.7, QSL9 and QSX15 engines and then extending across the entire 37-503 kW (49-675 hp) product lineup during 2016, the Sulphur Tolerance Kit includes new engine calibration and hardware, depending on engine model, and is solely intended for used engines that are exported into non-regulated regions.