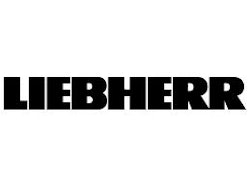 At the 2016 bauma trade fair from April 11-17, the Liebherr Group is showcasing many new and further developed products from every area of its extensive range of construction machines, mobile and crawler cranes, material handling technology, mining, as well as components on a total display area of more than 14,000 m2.
Liebherr is also presenting numerous global premieres at bauma 2016 with over 60 outdoor exhibits (Stand 809-813). These include a new eight-axle mobile crane, a large crawler tractor with which Liebherr is represented for the first time in the 70 tonnes category, and a material handler for loads of up to 10 tonnes with a 20 m range. A special innovation is the high-strength fiber rope for hoisting applications, and the large mining machines are represented with a newly developed 200 tonne excavator. The 240 tonne large dumper truck, which was already showcased in 2013, will once again serve as an additional magnet at the Liebherr stand in front of the pavilion.
In Hall A4 at Stand 213, Liebherr will present the latest developments from the areas of mechanical, hydraulic and electric drive and control technology on an exhibition area of 280 m2. This special stand for components also offers global premieres - including the in-house developed energy storage system "Liduro" and the Liebherr SCRFilter as an exhaust gas treatment system for Stage V diesel engines.
Cranes
Liebherr has developed a new range of hydraulic fast-erecting cranes. The smallest self-erecting cranes bear the designation L1. With the new range, Liebherr offers a functional crane which allows construction companies to operate efficiently. These hydraulic fast-erecting cranes combine power and compactness with the highest level of security and safety.
The Liebherr product line of mobile cranes exhibits three trade fair premieres at bauma 2016 with innovations which make crane applications particularly efficient. Two of the new cranes were already displayed at the 2015 Customer Days in the Ehingen plant: The five-axle 250 tonne mobile crane LTM 1250-5.1 and the crawler crane LR 1500 with a maximum load capacity of 500 tonnes. An eight-axle mobile crane with a very long telescopic boom will be a global premiere at bauma 2016. High efficiency and simple setup on the construction site took top priority in the design.
At bauma 2016, Liebherr will present an innovative crawler crane concept for the 100 tonnes category. The new LR 1100 will be available worldwide from Summer 2016. Transport, assembly, load capacities, as well as user friendliness are aimed at optimizing the customer benefit.
Together with the Austrian rope manufacturer Teufelberger, Liebherr is developing a new type of high-strength fiber rope for hoisting operations. Liebherr is currently testing the rope at the test bench and in field tests with various cranes. In comparison to steel ropes, the newly developed rope is significantly lighter and is more durable. The load capacities can be increased thanks to the reduced weight of the rope, while the overall weight remains unchanged. The discarding state of the fiber rope is easy to identify.
Earthmoving and material handling
Liebherr will present the new large wheel loader generation XPower at bauma 2016. Liebherr-XPower is an integral and innovative machine concept which sets new standards in terms of fuel efficiency, performance, robustness and comfort. The operator of a Liebherr-XPower wheel loader is able to save up to 30% on fuel.
At bauma 2016, Liebherr will showcase the PR 776 Litronic crawler tractor, which is designed for tough mining and quarry operations. With the PR 776, for the first time Liebherr is launching a crawler tractor in the 70 tonnes category on the market. It is the largest hydrostatically powered crawler tractor in the world.
Another innovation is the material handler LH 110 C High Rise Port Litronic. It has been designed especially for use in port handling and impresses in the handling of bulk and general cargo with its new, lighter equipment with load capacities of up to 10 t with a range of over 20 m. Liebherr is also showcasing another global première from its range of small material handlers.
Mining
At bauma 2016, Liebherr will unveil its new entry into the 200 tonne excavator class: the R 9200, built to complement the broad Liebherr mining product range. The 12.5 m3 bucket is the biggest in its class, and offers sustainable performance while delivering peak fuel burn efficiency, even in the most challenging conditions. This world-class mining excavator is designed to match mining trucks with payloads of up to 140 tonnes.
Special deep foundation machines
Liebherr underlines its claim as a full-range supplier in special deep foundation machines with the debut of the piling and drilling rig LRB 355, as well as the duty-cycle crawler crane HS 8130 HD, at a trade fair. Another exhibit at bauma 2016 will be the popular rotary drilling rig LB 36 with Kelly equipment. All aforementioned products have already successfully demonstrated their efficiency in construction site applications all over the world. 
Concrete handling equipment
The Liebherr product line of concrete handling equipment is represented at bauma 2016 with 10 exhibits. As well as several truck mixers and concrete pumps, the exhibits also include the newly developed mobile mixing plant Mobilmix 2.5. With an output capacity of 110 m³/h and many new features, this plant is being unveiled to the public for the first time in Munich. Some new features have been added and improvements made to the truck mixers. The truck-mounted concrete pumps are presented at bauma 2016 in the new Liebherr design.
Components
The components and systems on show at the Liebherr stand in Hall A4 include diesel and gas engines, injection systems, hydraulic cylinders, pumps and engines, large diameter bearings, as well as gearboxes and rope winches. Here Liebherr also presents innovative electronics and control technology exhibits and electric machines.
At bauma 2016, Liebherr presents a solution for complying with the EU diesel engine emissions standards of the future Stage V. The SCRFilter is an exhaust gas treatment system for diesel engines. It is already used in tunnelling machines and is certified for Stage IV engines, as well as for use in Switzerland. The SCRFilter also conforms to the regulations planned for Stage V diesel engines. The extremely compact system is part of the Liebherr engine building block and is characterized by long service intervals of over 4,500 hours.
At bauma 2016, for the first time Liebherr will present the in-house developed energy storage system "Liduro," which is based on double-layer capacitors. It is powerful and can be used flexibly for electric drive systems and machines. The compact, liquid-cooled complete system comprises all of the individual systems and assemblies needed, thereby making integration in an application significantly easier.