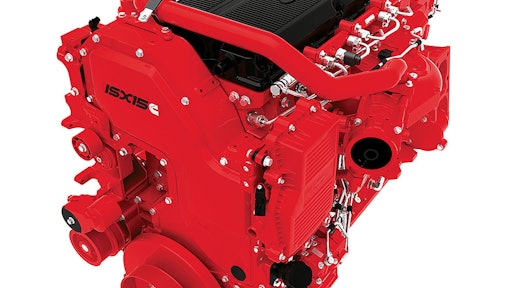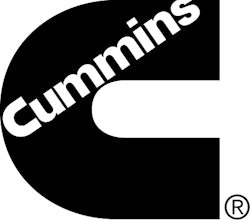 Cummins Inc. was recognized with the 2016 United States Overall Best Heavy-Duty Truck Engine Supplier Product Leadership Award by Frost & Sullivan at its North American Growth, Innovation, & Leadership Awards Gala in Santa Clara, CA, on September 13. The award was based on Frost & Sullivan's 2016 independent research survey of U.S. heavy-duty fleet, service and safety managers. Results from the survey indicated that the overwhelming majority of respondents selected Cummins as the overall best engine supplier for their fleets. 
"We are honored to receive this award from Frost & Sullivan, as it is a direct endorsement from fleet managers about the dependability of Cummins heavy-duty engines," says Amy Boerger, Cummins Vice President of Sales. "This recognition validates the unceasing efforts of our team in delivering industry-leading engines backed by unmatched support that enables our customers' success in all of the markets in which they operate."
A key leadership capability contributing to the award is the broad range of both diesel and natural gas engines that Cummins has available for heavy-duty truck customers. This provides trucking customers with a choice when specifying the engine technology to best meet their specific needs across numerous unique applications. Cummins also works closely with customers to understand their product requirements and help optimize engine features and parameters to tailor the product for their operation. 
The survey highlighted specific attributes of Cummins leadership in heavy-duty truck engine technology, including increased product lifespan, increased fuel efficiency, lower lifecycle costs, reduced maintenance requirements, and improved reliability. 
Cummins flagship ISX15 continues to deliver leading fuel economy and big-bore performance for customers across North America. The incorporation of advanced electronic features known as ADEPT, which includes its SmartCoast and Predictive Cruise Control (PCC) features, was cited as a significant contributor to a best-in-class driving experience that also lowered operating costs. Cummins partnership with Eaton on the SmartAdvantage Powertrain package, which yields fuel-economy gains up to 7% higher than the competition, was also recognized for its industry leadership.
In addition to the recognition of Cummins leading lifecycle costs, survey respondents equally highlighted its customer support capability as a key driving force of their preference for Cummins. Cummins' addition of Connected Diagnostics for real-time engine fault analysis and expert recommendations, in addition to the largest and most capable service and support network with over 3,500 service locations in North America and its 24/7 call center, were key elements contributing to fleet manager confidence and Cummins' high ranking in the survey. 
"The support of our customers continues to be a top priority for Cummins, and it is reassuring to see from this award that fleet managers value our capability in this key area," says Boerger. "Overall, the award speaks volumes about the hard work and dedication put forth by all members of the Cummins team, who strive daily to deliver a superior product for each and every customer."