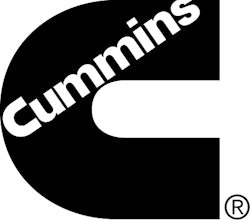 Cummins Inc. revealed its newest offering - Data Enabled Mining Solution - at MINExpo 2016. This prognostic capability allows Cummins to monitor engines and deliver accurate, real-time operating information, enabling a quicker and more focused response to potential issues. The solution ultimately allows miners to optimize profitability by lowering total cost of ownership. Cummins' Data Enabled Mining Solution enables customers to reduce costs by extending engine life, preventing catastrophic failures and decreasing unplanned maintenance expenses.
Customized maintenance and operations solutions will also reduce costs by providing operational data visibility such as driver behavior and idle mapping.
With real-time analysis, customers can quickly address operational matters which would otherwise have a significant impact on productivity and efficiency.
The Cummins Data Enabled Mining Solution operates over cellular networks, and in the near future, satellite communications systems. The system is able to stream real-time, high-frequency data which, when coupled with support from the expertise in Cummins' solutions center, allows monitoring of the entire fleet, 24/7.
Lori Cobb, Cummins Vice President - Connected Solutions, says, "We are very excited by the new technological advances that Data Enabled Mining Solution offers our mining customers. By reducing the time to intervene on fault notifications, equipment availability can be improved, and progressive damage can be avoided. Additionally, adaptive learning approaches will be incorporated on an ongoing basis to improve the mine's productivity."