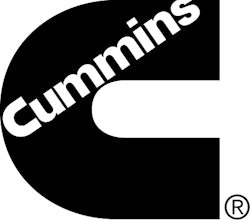 LiuGong has launched its new Tier 4 Final Cummins powered E-Series excavators and H-Series wheel loaders at a special event for North American dealers in San Diego, CA. The latest machines feature cleaner engines, more efficient systems and offer a better operator experience than their predecessors. 
"In utilizing Cummins Tier 4 Final engine expertise, state-of-the-art manufacturing capabilities and support in North America, LiuGong will provide more competitive products and technologies to our dealer partners and their end-use customers," says Marcus Menough - Director of Sales and Marketing for LiuGong North America. "These advantages ensure that LiuGong delivers a fuel efficient, productive machine that contends in the competitive North American market." 
The new equipment models are powered by a range of Cummins engines certified to meet Tier 4 Final regulations: 
915E Excavator - QSB4.5 - 121 hp (91 kW)
922E Excavator - QSB6.7 - 173 hp (129 kW)
925E Excavator - QSB6.7 - 190 hp (142 kW)
930E Excavator - QSB6.7 - 228 hp (170 kW)
936E Excavator - QSL9 - 296 hp (221 kW) 
856H Wheel Loader - QSB6.7 - 225 hp (168 kW)
890H Wheel Loader - QSG12 - 350 hp (261 kW)
The 915E, 922E, 925E, 930E and 936E excavator models will feature a host of improvements from the Tier 3 versions. Changes to the cab make the E- Series more aesthetically pleasing, while better features in-cab provide a state-of-the-art working environment. LiuGong has also taken action to make the E-Series excavators more affordable for their customers than their competitors' products. Cummins Tier 4 Final technology contributes to keeping fuel efficiency high. 
The 856H and 890H also feature a host of new and improved features and benefits for end users. For example, LiuGong adopted a radical changeover from an open hydraulic system to a closed hydraulic system. They also embraced a more intelligent cooling system that only activates on demand based on what the temperature sensors indicate. The combination of more efficient machine systems and Cummins Tier 4 Final technology allow the H-Series to have low fuel consumption - passing on savings to the customer. 
Cummins Tier 4 Final solutions utilize ultra-clean aftertreatment systems customized to each engine platform to ensure that the engine and aftertreatment system combined achieve optimal power output while simultaneously increasing fuel efficiency. The QSB4.5, QSB6.7 and QSL9 achieve Tier 4 Final emissions regulations through the use of a Diesel Oxidation Catalyst (DOC) and Selective Catalytic Reduction (SCR) system, providing class-leading power output, power density and transient response. The QSG12 meet Tier 4 Final emissions standards with the combination of a Diesel Particulate Filter (DPF) with SCR, allowing maximum torque and power output.
"Cummins is excited to be able to provide Tier 4 Final solutions for LiuGong's new E-Series excavators and H-Series wheel loaders, and welcome the opportunity to support their network in North America," says Eric Neal - Executive Director - Off-Highway Construction Business.
Companies in this article