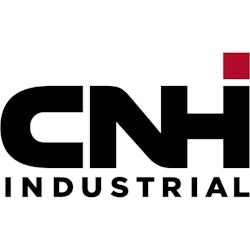 CNH Industrial N.V. has launched a TechPro² Technical Professional Program dedicated to agricultural equipment and engines in Yanji, China's Jilin Province. This program expands the CNH Industrial and TechPro² training offer in China. First launched globally in 2008, the TechPro² project was first introduced in China in 2014 with a program dedicated to commercial vehicles with the Iveco brand in Zhejiang Province.
The inaugural ceremony of the new program was held on October 18 at the Yanji International Technical School, where the course will be delivered. Local authorities, Yizhong Education representatives, officials from the Yanji International Technical School, students and professors and, on behalf of CNH Industrial, Luca Mainardi, Head of Agriculture & Construction operations in China, attended the event.
"Since its launch in 2008, TechPro² has created a winning relationship model between educational institutions and businesses, training specialists who are not only workshop technicians, but also mature professionals. We are confident that this new program in Yanji will provide a valuable experience for the students in the agricultural equipment and powertrain fields," said Mainardi at the opening event.
The mission of the TechPro² project is to support local communities by providing young people with advanced technical training. In China, this program will qualify the students for professional placements in the agricultural and powertrain sectors.
CNH Industrial will provide the Yanji International Technical School with expertise, financial and material support, including agricultural equipment, engines and key components. In addition, it will train the school's instructors, transferring the know-how of its specialist staff.
The first course will train about 40 students and teachers over the next 3 years, offering the students internship opportunities within the dealer networks of CNH Industrial's brands, where they will gain valuable on-the-job experience. Upon completion graduates will receive the Vocational Education Secondary School Diploma.