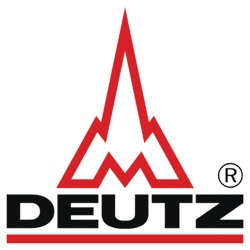 During its annual 'best of' awards ceremony, the Cologne IHK once again recognized the excellent training provided by DEUTZ AG. Six DEUTZ apprentices, training to become skilled metal workers, production mechanics, mechatronics fitters or electronics technicians for industrial engineering, were recognized by the Cologne IHK as 'Best performers' for their very good exam results. And DEUTZ itself as a vocational training provider won an award for its achievements in foundation vocational training. For DEUTZ AG's training center in Cologne, this is the sixth year in succession that it has received this accolade from the Cologne IHK.
And thanks to their outstanding exam results, two DEUTZ apprentices who are training to become production mechanics were pitted against the winners of all 16 chambers of industry and commerce in North Rhine-Westphalia at the annual awards in Düsseldorf. At the ceremony on November 4, 2016 the two apprentices and DEUTZ AG received the coveted accolade 'Best in North Rhine-Westphalia 2016'. At last year's event, a DEUTZ apprentice was named the region's best production mechanic.
"We are very proud of the achievements of our apprentices and our instructors. To once again be recognized as one of the best vocational training providers in Cologne and across the state is a special honor for us and confirms the high quality of our vocational training," says Dr. Margarete Haase, member of the DEUTZ Board of Management responsible for finance, human resources, media and investor relations.
Frank Opitz, head of the DEUTZ training centre in Cologne, added: "We are pleased to be recognized as one of the best in 2016, especially as we put so much effort into giving our apprentices the best possible start to their future careers."