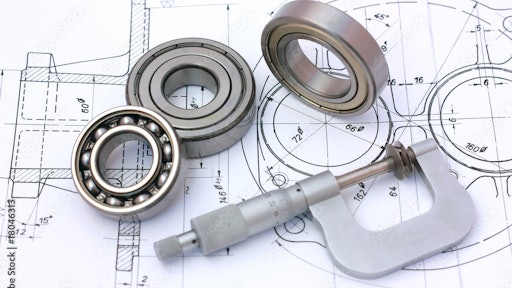 AD, Adobe Stock
The team at OEM Off-Highway is excited to announce the inaugural OEM Summit, an event created for engineers and designers in the off-highway mobile equipment industry. The summit will be held November 8, 2022, through November 10, 2022.
"We are excited to offer this virtual, educational event to our audience," said Sean Dunphy, Brand Director, OEM Off-Highway. "Engineers and designers in the off-highway mobile equipment industry often do not have the time to travel to in-person events. We look forward to hosting this summit to help our readers stay on top of the latest technology and equipment trends."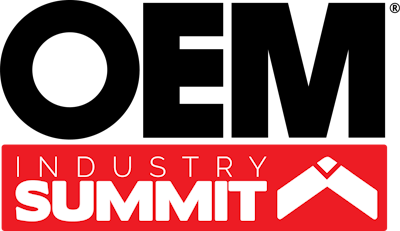 We will bring together some of the industry's most knowledgeable experts to present on the hottest topics and technologies. They will also answer your questions at the end of each session. We will offer seven sessions during the three-day event, and you can pick your own schedule when you register. Just select the sessions that interest you when you visit the registration page. Check out the sessions we have planned.
Tuesday, Nov. 8
Executive Outlook – OEM Supply Chain
The global supply chain network has experienced problems and slowdowns since the pandemic lockdowns in 2020. The problems still exist, disrupting OEMs' ability to deliver mobile equipment quickly to their customers. From the chip shortage to delays of other materials, this panel of industry experts moderated by Editor Lori Ditoro will discuss where we are today and what we can anticipate moving into 2023. If time allows, they will also answer your questions. Register now to join us for this informative panel presentation.
Connectivity, Smart Equipment & Big Data Trends in the Mobile Off-Highway Segment
IoT continues to be a buzzword and trend, and the off-highway mobile equipment industry is taking advantage. Collaborations between OEMs, the need for actionable data and new technology have been trends in 2022. What can the industry look forward to in 2023? Join us for this dynamic presentation to learn more.
Wednesday, Nov. 9
The Future of Emissions Regula­tions for Off-Highway Equipment
The regulation of off-highway mobile equipment will only increase. Globally, emissions restrictions are expanding, and in the U.S., individual states, like California, continue to tighten regulations. In the future, diesel engines may be banned in many states and countries. Join us for this session that discusses the future requirements for off-highway emissions and the technology that may help OEMs remain under the limits.
Operator Interface – Key Trends by Segment: Mining, Ag, Construction
Temperature, dust, humidity and terrain affect an operator's experiences in the cab. To work safely and efficiently, an operator relies on proper seating, ergonomic steering, ease of use and sight of the human machine interface technology and the HVAC system. Register to learn more about the ideal technology to help operators in the cab.
The Road to Autonomy – How to Design for Electrification and Automation
The only constant is change. The off-highway mobile equipment industry has experienced its share of change during the last five years. As the industry prepares and braces for more change—including climate initiatives, alternative fuels and methods for power, and workforce shortages—autonomous equipment and electrification present ways to manage the changes and regulations expected during the next year. Register to join us for this enlightening presentation.
Thursday, Nov. 10
Power Systems of the Future – Engines, Batteries, Fuel Cells & Alternative
As emissions regulations continue to tighten, innovative power sources remain the primary goal for OEMs. Electrification, alternative fuels like hydrogen and biofuels are current options. What should OEMs plan for next year and further into the future? Join us for a look into the crystal ball during this educational presentation.
Increasing Flexibility in Machine Architecture Based on Modular Solutions
When designing mobile equipment, modular solutions allow OEMs to include the right technology for the vehicle and its application. Software that is often included to help owners and operators control and monitor these modules and the equipment they are in provide even more solutions for OEMS. Register today to learn more about the benefits of modular equipment components and systems.
We hope you will join us for this exciting summit. Register today!