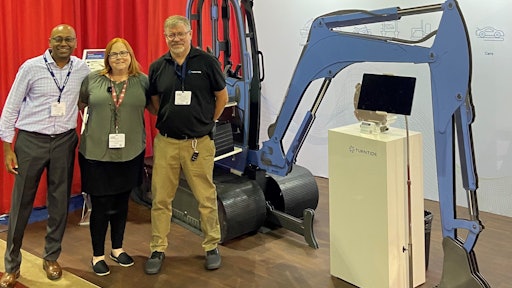 The busy, fall trade show season is upon us. The OEM Off-Highway team recently attended the first U.S. Industrial Vehicle Technology Expo (iVT Expo), which was such a great experience. By the time this issue is printed, we will have also attended the Battery Show and Electric and Hybrid Vehicle Technology Expo, which are co-located in Novi, Michigan, and COMVEC in Indianapolis.
In addition, we will be taking this issue with us to bauma in Munich, October 24, 2022, through October 30, 2022. The major themes of bauma this year are sustainability and digitalization. Interestingly, these are also the major drivers of the construction, landscaping and turf industries, which are featured in this issue's cover story. Experts from Roland Berger, Vanguard and Volvo Construction Equipment talked with me about the trends and challenges in these industries. They also cover how they are trying to help original equipment manufacturers meet the growing requirements of their end users.
I have never been outside North America, so I am excited about bauma for a lot of reasons. First, getting to see Germany, where my father's side of the family immigrated from and settled in Central Alabama, is a life goal. However, being among the energy and education during the event will be another goal. Getting to talk with most of the experts and companies that make up our industry is a valuable opportunity. I learn so much when I attend trade shows and conferences. Having the opportunity to travel to bauma and learn with our industry will be tremendous.
Which conferences and trade shows do you attend? Where do I need to go next? I appreciate your suggestions and hope you'll email me and enlighten me on where I should travel next!