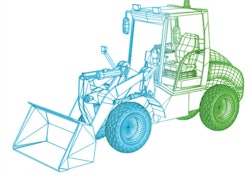 Poclain Hydraulics
Earlier this year, OEM Off-Highway decided to take a look at how hydraulic excavator designs have evolved over the years since the introduction of the first machines in the late 1800s. In that piece we asked our audience what they thought would be the next big evolutions in heavy equipment designs and where they see hydraulic systems going in the coming years.
Poclain Hydraulics' Vincent Langlois, Strategic Innovation Motor Program Manager, was kind enough to provide his insights and industry perspective into these questions.
What do you think will be the next big changes in equipment designs?
Langlois: The big changes coming in equipment design are being worked on right now: remote engineering, predictive maintenance, intuitive machines that mesh with the end user… Creating more of symbiosis between the machine and the human interacting with it, whether that human be an engineer, a service technician, fleet manager or an end user.
Eco-conception in terms of the materials used, the respect taken for environmental norms and governmental regulations will add another level to existing design constraints. OEMs want their machines to do more for the end user with the least amount of materials possible. Cost efficiency will continue to be a driver, but green efficiency will take a leading role as well.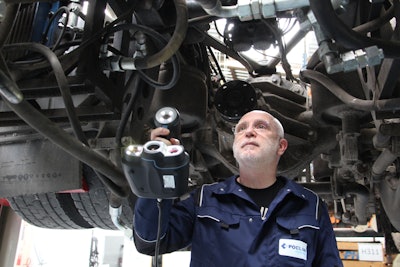 Where do you see hydraulic system technology going in the next 10 years?
Langlois: Just like the link between machine and human, the link between part and human is becoming closer and more intuitive. Hydraulic components and thus the systems they make up are becoming smarter and more interconnected. They are able to capture data and push it to the right platforms in order to make that data useful allowing the OEM to optimize design and operators or fleet managers to optimize their work. I see this evolving over the next 10 years to converge even closer with the user, allowing them to go beyond piloting and precision exactitude based on calculations, but to deliver digital precision that responds to real conditions as they occur, perfecting efficiency in tune with the machine's user or autonomous program.
Hydraulics strength and their basis is well known. Currently the systems are starting to speak to each other, but there is room for improvement, to go further. I think advancements will come in the form of combining hydraulic technology with other types – electrification, artificial intelligence – with the goal of augmenting efficiencies. When I speak of efficiencies, I mean machine, energy, work and labor efficiency.
For many years, the question "How can we meet the machine's specs?" drove hydraulic system design. I see a paradigm shift happening. The question is becoming "How can the system answer the needs of the end-user and the needs of the OEM within the given parameters?" There is more of a focus on understanding the end user's needs, meaning how the parts, the systems and machines can anticipate and answer them.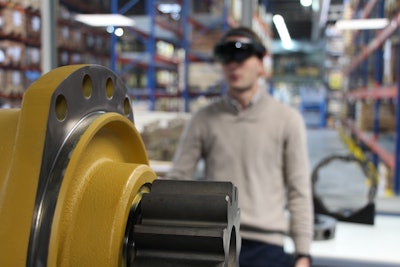 What further advancements are possible for hydraulic systems?
Langlois: There is always pressure to deliver smaller parts, with finer control, using less material and incorporating more functionality, combining more pieces of the system into one unit to streamline design. This is not changing, but the way that it is done is changing. Components are evolving under this pressure, but they are also under extreme pressure to digitalize and become smarter.
A question that I think this begs is—"Will hydraulic technology always be relevant?" My opinion is, yes. Hydraulic cylinders are unmatched currently—and most likely in the future—by an equivalent option beyond a certain weight limit. The bigger mix of energy types available is an opportunity for hydraulic systems because each technology is relatively complementary as they each have their respective limits. When you try to push them outside of their comfort zone, you start losing efficiencies. With a mix of energies, it is possible to capitalize on the strengths of each. Take electro-hydraulic actuators for example. Hydraulics are still present, but they are able to offer better piloting and controllability by mixing the two technologies.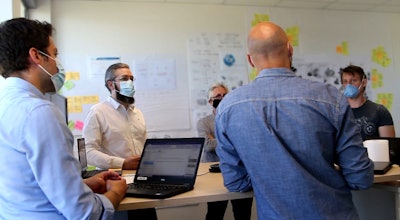 With so many new technologies currently coming into their own—like AI (artificial intelligence) and IoT (Internet of Things)—right now is the perfect time to be working on innovation projects involving hydraulics. It is a very adaptable technology.
Vincent Langlois is Poclain's Strategic Innovation Motor Program Manager. He has significant technical innovation and engineering leadership experience forged at multiple construction machinery and civil engineering OEMs and tier 1 suppliers, Vincent holds advanced engineering and business degrees from HEC Paris, Ecole Polytechnique and the University of Technology of Compiegne.
Companies in this article