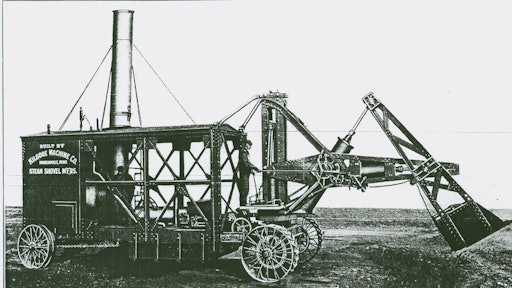 Historical Construction Equipment Association
Reflecting on 10 years with OEM Off-Highway and the many technologies we cover, this week I thought we would look way back at one of our most popular columns Off-Highway Heroes.
Contributed by the Historical Construction Equipment Association (HCEA), Off-Highway Heroes provides a look at some of the first heavy equipment designs. Not only does it provide a fun—at least to this editor—and interesting way to show where the industry started, but also how far it has come.
One of the most popular articles from this column, and our website in general, over the past decade has been one entitled "The First Hydraulic Excavators."
In the 1880s, it was discovered that the use of applied hydraulic force could provide excavating machines with more efficient digging power. Shortly after this, the first excavator to use hydraulic technology was built by Sir W. G. Armstrong & Company in England.
The first excavators actually used water to operate hydraulic functions instead of hydraulic fluid as is the case today.
Kilgore Machine Company was the first to build a truly all-hydraulic excavator in 1897. It used four direct-acting steam cylinders and no cables or chains. The company said this offered many advantages compared to initial designs with cable- or chain-operated shovels including a sturdier construction as it was made entirely of steel and all machine motions were cushioned to prevent shock and damage.
Read the full article "The First Hydraulic Excavators."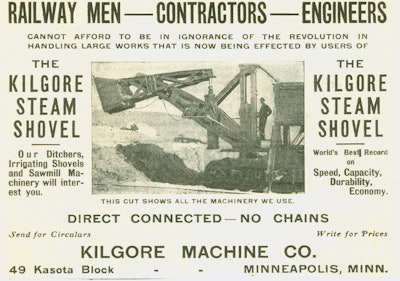 Today's hydraulic excavators are of course much more advanced. There are a variety of electronics incorporated into them and their construction is more durable. They offer a variety of operational features and comfortable, often enclosed operator cab to ensure the safety of operators. And they are available in a range of sizes from mini to several hundred tons.
But one thing remains the same, the use of hydraulic power. It is still considered to be the most efficient and powerful means of providing movement, particularly in heavy-duty machinery such as construction, agriculture and mining equipment.
Of course, this doesn't mean there isn't room for technology advancements. Incorporation of electronics into hydraulic systems and components is seen as a way to help improve the efficiency and performance of hydraulics. This is probably one of the biggest changes occurring in the fluid power industry. Incorporating more electronics enables not only improved performance but also information to be retrieved from the component or system to aid with aspects such as maintenance planning.
Volvo Construction Equipment, for instance, is currently developing and testing a new electro-hydraulic solution which it believes will help improve the efficiency of construction equipment. Stay tuned for our upcoming video interview with Volvo CE about this new electro-hydraulic technology!
Danfoss Power Solutions, which has been working in the fluid power segment for decades, has also been researching and developing technology which incorporates more digitization into hydraulic components. Its Digital Displacement Pump technology uses software and electronics to provide more precise control and efficiency. It has tested the technology specifically in hydraulic excavators because of the efficiency benefits possible.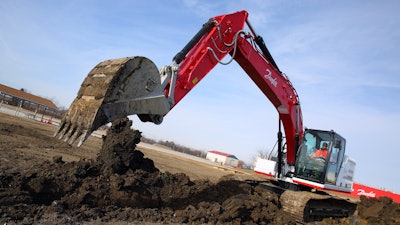 And that's what it's all about for manufacturers and their customers—efficiency. This desire for efficiency is evident in our Off-Highway Heroes articles, as well. All of the varied machine designs and changes, attempts at new equipment that didn't last long in the market and those that are still in high use today, like hydraulic excavators, came about as a means of improving efficiency for those working in construction and mining applications.
Like any industry, construction and mining—as well as the other heavy-duty off-highway industries we cover—is continually looking to improve its efficiency not only to benefit those who own the equipment but also for those these markets serve, i.e. the global population.
Through Off-Highway Heroes we can see how far equipment such as hydraulic excavators have come over the centuries. And as our industries continue evolving, it will be fascinating to see where they will go in the future.
We want to hear from you!
What do you think will be the next big changes in equipment designs? Where do you see hydraulic system technology going in the next 10 years? What further advancements are possible for hydraulic systems? Let us know!
A big Thank You also to Thomas Berry from HCEA for always providing an interesting Off-Highway Heroes article for each issue of OEM.
Want more Off-Highway Heroes? Subscribe to our magazine!
Or follow us on social media for our Throwback Thursday posts where each week we feature a past article of Off-Highway Heroes.
Companies in this article