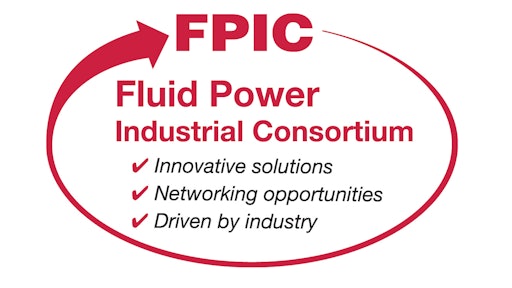 The Fluid Power Industrial Consortium (FPIC) provides half-day seminars on the latest fluid power technology advancements. Seminars are held quarterly at various locations.
This year's last seminar topic is the final one focused on the use of IoT in fluid power applications. Topics of coverage will include:
Big data analytics, what's important? Is it easy to access and understand, flexibility in changing/updating report formats and outputs
Using and scaling data to predict maintenance and prevent failures
Securing, storing and sharing data for future machine improvements
Lunch will then be provided for attendees for continued networking opportunities.
FPIC is a joint effort of the National Fluid Power Assn. (NFPA) and the Milwaukee School of Engineering's (MSOE) Fluid Power Institute (FPI).
The consortium is composed of OEMs, component manufacturers, distributors and more involved in the fluid power industry. An annual membership fee enables companies to send up to four employees to the quarterly seminars. The goal of the consortium is to provide an opportunity for networking, problem solving and access to the latest technology innovations.