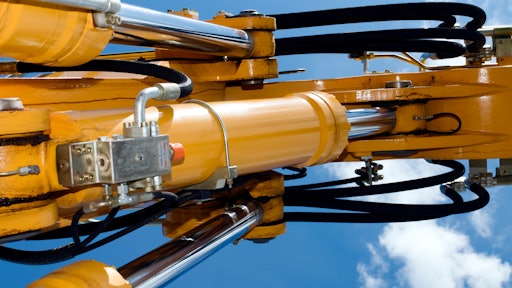 As a means of supporting its industrial partners, the Fluid Power Institute (FPI) at Milwaukee School of Engineering (MSOE) established the Fluid Power Industrial Consortium (FPIC). The consortium provides quarterly seminars on advanced technologies that are currently in use in related industries which could be implemented in fluid power components and systems to address the topics listed in the latest version of NFPA's Technology and Manufacturing Road Maps, says Tom Wanke, C.F.P.E., Director, Fluid Power Industrial Consortium and Industry Relations.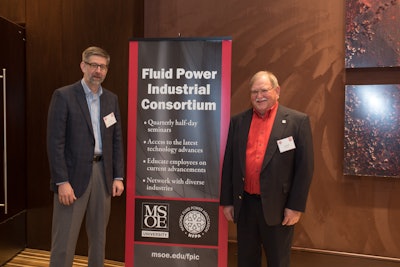 The National Fluid Power Association's (NFPA) Technology Roadmap objectives, which were updated this year, include:
Increasing the energy efficiency of fluid power components and systems.
Improving the reliability of fluid power components and systems (e.g., increasing uptime, reducing maintenance requirements, making fluid power safe and easy to use).
Reducing the size of fluid power components and systems while maintaining or increasing their power output.
Building "smart" fluid power components and systems (i.e., ones that perform self-diagnostics and troubleshooting and that integrate easily with "plug and play" functionality).
Reducing the environmental impact of fluid power components and systems (e.g., lowering noise, eliminating leaks).
Improving and applying the energy storage capabilities of fluid power components and systems.
Seminar topics also focus on the Fluid Power Manufacturing Roadmap objectives which aim to improve the manufacture and function of fluid power components and systems through:
coatings
micro-machining
composites and engineered plastics
sintered metals
additive manufacturing
batch-free heat treating
robotics
hybrid manufacturing
metrology
in-process sensing, feedback, and control.
This year, seminar topics have included the potential of additive manufacturing—aka 3D printing—within the fluid power industry, efficient hydraulic fluid technologies, and use of advanced high strength composites for fluid power applications. Presenters were from companies that had developed solutions related to these topics, as well as researchers from MSOE and other organizations; they offered insight into why they had developed the advanced technologies and how the technology was or could be applied to the fluid power industry.
Wanke notes there are many benefits to the consortium such as providing attendees access to the latest fluid power technology advances without feeling as if they're being given a sales pitch, as all presentations are thoroughly vetted. He says it's also an opportunity for companies to educate their employees on current advancements within the industry, and enables them to receive continuing education credits. Additionally, it provides networking opportunities with others from the industry and a chance to interact with FPI students, researchers and engineers.
FPIC is composed of OEMs, component manufacturers, SMEs, distributors and other organizations involved with the fluid power industry. Companies can get involved with the consortium by attending the quarterly seminars or making a presentation on their advanced technologies, says Wanke.