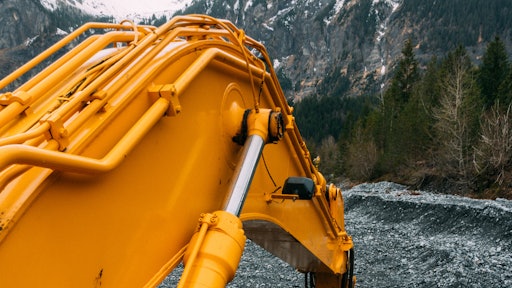 Unsplash
The next Fluid Power Industrial Consortium (FPIC) seminar is set to take place on June 4 will held in a virtual format, says the National Fluid Power Association (NFPA). NFPA co-hosts these quarterly events with the Milwaukee School of Engineering (MSOE).
Each FPIC event is focused on a specific topic or trend impacting the fluid power industry, and typically includes three presentations from industry experts. Occasionally an NFPA regional meeting will be held in conjunction with the seminar, providing further opportunities for industry members to learn and network with one another.
Read more: Educational Opportunities for Fluid Power Professionals
The June 4 seminar will be a half-day event focus on how precision manufacturing can improve fluid power system efficiency, reliability and durability. It will feature three speakers of varying backgrounds and will be conducted on a platform that allows for attendee interaction with the presentations. Offering this event virtually will give members and non-members alike the unique chance to receive exclusive insight about the impact of precision manufacturing in the fluid power industry without ever having to leave their home.
The preliminary schedule includes presentations from:
Phil Hanna, Product Manager - Machines/Gages, Sunnen Products Company, "Bore Finishing Processes for Improved Hydraulic Component Performance"
John Belmonte, President, Mitotec Precision, LLC, "Technology Integration in Real Life Production Machining"
Dan Skulan, General Manager, Industrial Metrology, Renishaw, Inc. "Maximizing Manufacturing Productivity in the Information Age"
Further details about the June event will be posted when available. FPIC seminars are free to NFPA and FPIC members.
Future seminar dates and topics will be:
September 3, 2020 - Advanced Contamination Control Technologies for Improving Fluid Power System Efficiency, Reliability and Durability and held in Milwaukee, WI
December 3, 2020 - Topic TBD and held in Chicago, IL
Companies in this article