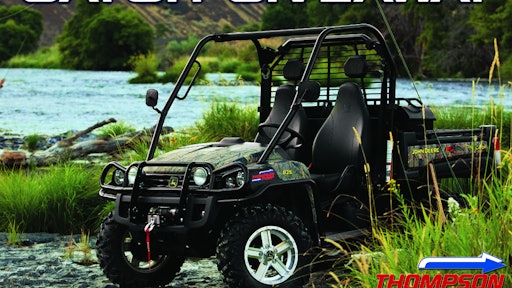 Thompson Pump and Manufacturing Co. Inc., a full-service provider of high quality pumps, pumping equipment and engineering expertise, introduces the launch of the Gator Giveaway Sweepstakes at upcoming events.
The Thompson Pump landing page, www.thompsonpump.com/gator, engages visitors with information about the giveaway and upcoming events in which they can personally enter to win the John Deere Gator ATV, a brand new all-terrain vehicle worth $13,500.
"This promotion is a great way for us to show our appreciation to the hard working people in the markets we serve," says Bill Thompson, Thompson Pump president.
The Grand Prize:
A 2012 John Deere XUV 825i Gator Camo Utility Vehicle with an estimated retail value of $13,500