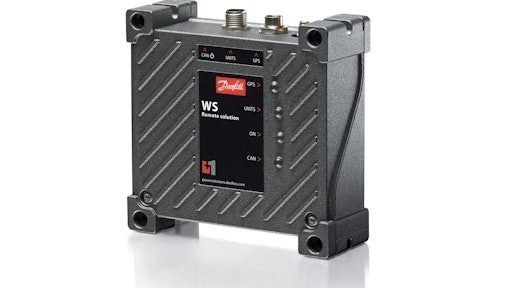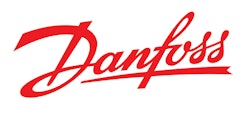 Danfoss Power Solutions will be exhibiting systems and solutions from its full product range in Hall 17, Booth F14, at Agritechnica from November 10 to 14, 2015 in Hannover, Germany.
The full product range of motors, steering systems, valves, pumps, electronic controls and telematics will be on display and offers OEM customers and distributors innovative, reliable and quality solutions for machine design. Danfoss Power Solutions will demonstrate how its products complement each other and how OEMs can integrate these solutions to improve agricultural equipment design and performance.
Application development centers (ADCs)
Danfoss Power Solutions has invested in and developed three application development centers (ADCs) to strengthen the company's focus on developing systems and solutions for customer applications, including a newly expanded center in Nordborg, Denmark, along with sites in Ames, IA, and Haiyan, China.
Together the three ADCs allow Danfoss Power Solutions to provide local and global OEMs with regional access to the company's application engineering expertise. ADC testing facilities replicate work conditions for machines that utilize Danfoss solutions. Because of the adaptability of the test vehicles, variety of testing facilities and access to highly qualified application experts, each visit is tailored to the customer's needs. The ADCs save customers valuable engineering resources, shorten development times and even generate better total machine design solutions.
"It's in our DNA to develop systems-level solutions, to meet a wide variety of application needs and to find solutions that ultimately enhance the performance of customer machines," says Lenette Nielsen, Director Global Market Communications at Danfoss Power Solutions. "The ADCs increase our application know-how and allow Danfoss Power Solutions to stay more connected with customers and the latest technological advancements. We are most excited to be demonstrating this at Agritechnica."
New solutions on display
To highlight the breadth of the Danfoss product line, more than 30 components and solutions will be on display at Agritechnica. These include the recently expanded telematics solutions line, the best point control (BPC) software solution, the new range of joysticks and the reverse displacement motor (RDM). In addition, Danfoss will showcase recent innovations within motors, steering technology, PVG and PVX valves, H1 pumps and electronic controls.
Telematics
The expanded Danfoss telematics solutions line is a robust "plug-and-perform" telematics platform for mobile off-highway equipment. Available for new machines and existing fleet retrofits, the Danfoss system uses data to drive efficiency and profit. Easy integration and comprehensive capabilities differentiate the Danfoss solution from others currently on the market. The platform is an open and flexible solution that can be expanded as telematics capabilities continue to evolve.
Danfoss telematics solutions combine machine-integrated technology, satellite and cellular network connectivity, and a customizable, intuitive user interface to give fleet owners visibility of how, when and where their equipment is used. Comprehensive and seamless capabilities of the system include data analysis, remote diagnostics, remote change of system parameters, remote software updates, machine location and tracking, geofencing, automated report generation, machine efficiency monitoring and analysis, and frequency and duration of use logging.
Best point control
The Danfoss best point control (BPC) software solution is an intelligent power management concept that operates the components of a hydrostatic drivetrain (pump and motor) as close as possible to their optimum efficiency to best utilize the installed engine power. In many traditional hydrostatic transmissions, the operator uses a foot pedal to control engine speed. With BPC software, the operator only controls the machine's forward and reverse movements via the drive pedal and directional command. The BPC software instantly adjusts the engine and hydrostatic transmission to deliver maximum efficiency in whatever the operator is doing.
BPC software creates average fuel savings up to 25% depending on the application type, duty cycle and system configuration, while increasing driver comfort and productivity, decreasing disruption to the work area and getting the most work out of engines with the potential to reduce OEM costs by allowing for downsizing in engine displacement.
Joysticks
The new range of Danfoss joysticks provides operators with numerous configuration options featuring ergonomic designs that enable smooth and comfortable operation of both light- and heavy-duty vehicles. Danfoss joysticks run the spectrum of versatility, with single- and dual-axis configurations, and multiple mechanical and electrical interface options.
Joystick bases are customizable for your application, including detents, friction locks, redundant outputs and switch functions. Hall effect and potentiometric sensing technologies are available. Bases can be matched with joystick grips or customized grips if necessary.
Reverse displacement motor
The newly expanded Danfoss reverse displacement motor (RDM) is an open circuit piston motor offering reverse circuit functionality without external valves — an unprecedented hydraulic system solution for mobile equipment applications. With wider product options, the RDM can be designed to meet individual needs of customers, increasing function and value.
The RDM enables customers to achieve up to 10% power savings, a 15% average reduction in total system cost and reduced system complexity.
Danfoss Industrial Automation will also be exhibiting in the booth, and will present a wide range of pressure and temperature sensors and other solutions for mobile hydraulic equipment. Pressure and temperature sensors in hydraulic and transmission systems offer a large number of tangible benefits for equipment builders, owners as well as operators. The sensors enable surveillance and control of all vital processes to ensure maximum performance, improved efficiency, reduced fuel consumption and safe operation.
Agritechnica presents a great opportunity to take a closer look at Danfoss solutions and have a dialogue on how to increase productivity in a safe manner.