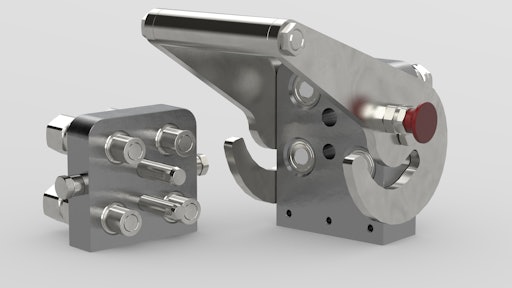 From March 7-11, 2017, Manuli Hydraulics will be welcoming visitors to its stand at CONEXPO in Las Vegas.
Manuli Hydraulics prides itself on its ability to work in partnership with its OEM customers, providing individual solutions for their unique requirements. During the CONEXPO event, experts will be on hand to answer all attendees' questions and to explain how Manuli Hydraulics can help to make their hydraulic systems more reliable, cost effective and efficient.
CONEXPO will also see the official launch of Manuli Hydraulics' new range of Flat-Face Multiconnector solutions, which it will be happy to demonstrate on the stand. This new product range allows OEM customers to experience the industry-leading performance of Manuli's flat-face quick couplings along with the added efficiencies of a multiconnector block solution.
Last but not least, Manuli will be giving away a top of the range PING golf bag as the prize for achieving the fastest time on its new "José's Golf Experience" game. Simply navigate a golf ball through the giant table maze as quickly as possible. It sounds simple, but it takes skill, a steady hand and nerves of steel to top the Manuli Hydraulics Open Leaderboard.
Visit Manuli Hydraulics at stand S-81152.