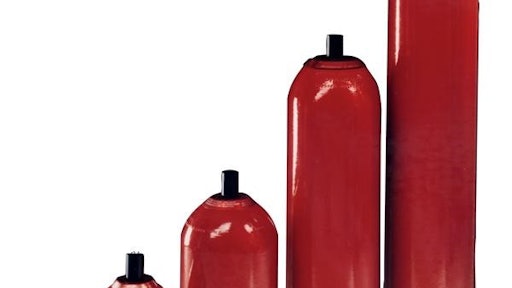 Since May 2002, pressure vessels that are manufactured for sale into the European Union are required to conform to the rules established by the Pressure Equipment Directive (PED), also known as "CE". The PED sets out the standards for the design and fabrication of pressure equipment and other components and assemblies subject to pressure loading.
HYDAC's Accumulator manufacturing facility in Bethlehem, PA, has achieved certification of its Bladder Accumulator (SB) production lines, and is moving forward to achieve PED Certification of its Diaphragm Accumulator (SBO) production lines in early 2018.
What this means for North America Customers
Prior to this certification capability in Bethlehem, HYDAC had to rely primarily on its facilities in Germany to produce and deliver PED-certified Accumulators for customers. This caused extra delivery costs and extended lead times.
PED certification capacities in Bethlehem allows HYDAC to offer improved overall cost and lead times, typically in the 2-3 week range for standard products (compared to 10-12 weeks previously).
Other Capabilities
Canadian (CRN) certification is available for Bladder Accumulators in the 10-57 L sizes at both 3,000 and 6,000 psi, and for all Diaphragm Accumulators manufactured at the Bethlehem plant. This CRN Certification allows for HYDAC Accumulator sale and use in all Canadian provinces. HYDAC's Bethlehem Engineering Team is in the process of expanding CRN certification for its Bladder Accumulator shells to include 1 and 4 L sizes at 3,000 psi, and stainless steel (SS) accumulator shells in 10-57 L sizes. This expanded certification will also be relevant for the Houston-built accumulators because the same shells are used there.
Houston Facility
HYDAC's Houston, TX, facility has achieved PED certification for its "Houston-specific" design of Bladder Accumulators (specific fluid and gas ports) in sizes ranging from 10-57 L. By mid-2017, the company will be adding 4 and 6 L sizes as well, and then expanding certification into 10-57 L sizes of Bethlehem design configurations.
Specifically, HYDAC currently has available accumulators with various certifications that are closely aligned to the requirements of the Oil and Gas Industry.