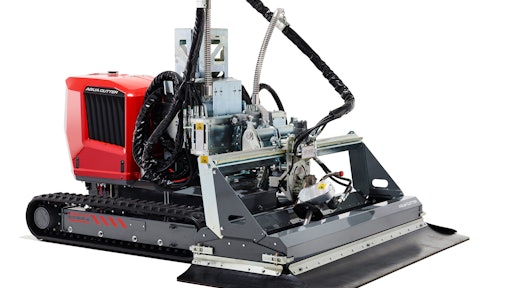 Aquajet Systems AB
CONEXPO/CON-AGG 2020 will provide insight into the latest trends in the construction equipment industry. As such, OEM Off-Highway wanted to know what companies are most looking forward to seeing during the year's biggest show, and what that says about the industry.
Below, Keith Armishaw, Business Development Manager – North America, Aquajet Systems, provides his thoughts on what technologies and trends will be highlighted during the show.
1.) What are you most looking forward to seeing at this year's CONEXPO-CON/AGG and IFPE shows? Are there any particular technologies or trends you are most looking forward to seeing?
The most exciting thing about any trade show, but especially CONEXPO-CON/AGG, is getting the opportunity to interact with the public. Hydrodemolition is being recognized as a safer, more efficient method of concrete removal by decision makers and contractors across the globe, but there are still people who don't understand how it works or how it can revolutionize their process. Opportunities like CONEXPO-CON/AGG allow our team to help foster understanding of not only the removal and repair applications Hydrodemolition can assist with — such as our Circular Power Head which efficiently removes concrete and other coatings from pillars, piers, and other round structures — but other applications like industrial cleaning where Aquajet's recent innovations, like the ERGO Rotolance Series, are really changing the game.
These shows are also a good opportunity for us to take a look around at what the industry is doing as a whole. All Aquajet technology is developed with the goal of improving safety and efficiency by allowing operators to limit the use of handheld equipment on job sites and use robots to "work smarter, not harder." There has been a general trend toward robotics and automation across the industry, so we are excited to see how other manufacturers are using the technology and if there are any areas our customers see for improvement.
2.) What are the main technologies or trends you're seeing right now in the construction industry?
We feel the current trend toward automation is not just a reaction to the availability of new and exciting technologies, but to the difficulties presented by a shallow labor pool. The shortage of skilled labor is not new, but it isn't improving, either. The industry has reacted with an increase in robotic and automated tools for a number of applications.
But automation offers more than just a better utilization of labor. It is changing our industry to something safer and more productive than ever before. A two-person crew operating a single Aqua Cutter 710 can complete up to 800 sq. ft. (74.3 sq. m) of concrete removal in an hour, that's 25 times faster than with handheld equipment.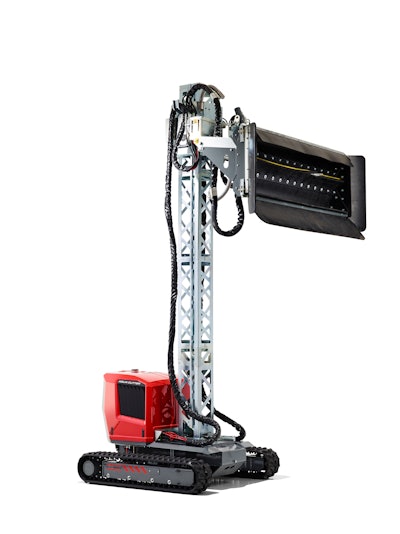 3.) How is your company currently viewing the construction industry – is the market seen to be positive, and expected to continue being so into 2020?
The construction market has been generally positive through 2019 and we believe it will remain stable through the next few years. Infrastructure projects are a big part of that, and a major interest for our customers. Funding for these initiatives seems to be steady at all levels of government. This, coupled with a greater understanding of Hydrodemolition benefits by project decision makers, has led to a very positive year for Aquajet.
4.) What do you think will be the biggest trends on display at this year's show – will autonomous or electric vehicles be the big draw, or are there other industry trends you think will dominate the show?
Electric and automated equipment has been trending for several years, and, with ever-greater emphasis on safety and efficiency, we don't see that changing in the foreseeable future. With more than 30 years of experience, Aquajet has been ahead of the automated equipment curve, and we continue to innovate to meet the ever-changing demands of the industry. We provide both electric and automated (robotic) equipment.
5.) Does your company have any main technology or trends it will be focusing its exhibit on during the show? If so, can you give some insight into what those might be and how they fit in with current trends in the construction industry?
At Aquajet, we're all about new technical innovations and clever designs. We have been for more than three decades. We have the experience, strength and ability to transform continuous R&D into increased safety, productivity and industry-leading value for our customers. We provide efficient, robust and environmentally friendly solutions for a growing number of applications and industries. Above all, though, we strive to provide solutions that make everyday operations easier. Our robots are the most advanced Hydrodemolition machines on the market thanks to an array of innovative features and attachments options. Together, they ensure top quality results at a high production rate with low costs.
About the Author
Keith Armishaw is the business development manager for the U.S. distributor of Aquajet Systems AB, Brokk Inc. He has more than 20 years of industry experience. His work with Aquajet focuses on enhancing support for current customers through industry-wide educational initiatives to increase understanding of the benefits of Hydrodemolition.