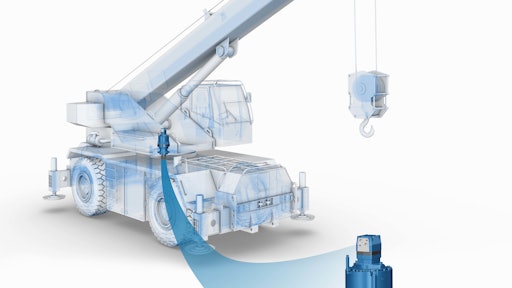 Comer Industries will be exhibiting its expanding line of planetary wheel/track drives and off-road axles at CONEXPO-CON/AGG in Las Vegas, NV, USA. The show will run March 7-11 and is dedicated to construction professionals, with over 2,500 exhibitors in all major construction industries including asphalt, aggregates, concrete, earthmoving, lifting, mining, utilities and more. 
Comer Industries will present the perfect blend of its excellent products and services that arise from the integration of company experience and expertise to achieve sustainable and long-term results for all stakeholders.
Comer Industries will showcase the largest of its planetary drives, the PGR-25004, an impressive dual motor input drive with integral brakes which provides high input speeds and a maximum torque rating of 210,000 Nm. Another version of this large planetary being exhibited is the PGA-25005 travel drive, featuring a right angle input and integral brake. This is used in very large track applications such as heavy lift cranes and mining machine applications.
The Comer Industries range of track/wheel drives has 11 base models covering a broad range of sizes. At CONEXPO, four sizes will be on show, the PGR-802 for small paver and drill rigs; PGR- 3603 and PGR-4803 that approach the mid-range of the product line, suitable for larger road construction equipment, trenchers and other tracked vehicles; and PGR-22003, the newest member to the Comer Industries lineup.
In addition to the track/wheel/winch drives, two sizes of planetary slew drives will be on exhibit, the PG-702 and much larger PG-5003. There are thousands of these two sizes of slew drives at work around the world on rough terrain, truck, and lattice boom cranes and they highlight another strong core competency for Comer Industries.
Comer Industries will present its latest-generation S-258 and S-328 axle which target the 10-12k capacity telehandler market but are used on a variety of off-road machines. These axles, as with all the Comer Industries range, are available in rigid or steerable versions. The modular design of these axles and wide range of ratios and widths provide application flexibility to accommodate any machine.
Exhibits will also include the 046 Hydro axle for mini front end loaders, featuring reduced overall dimensions and improved vehicle performances.