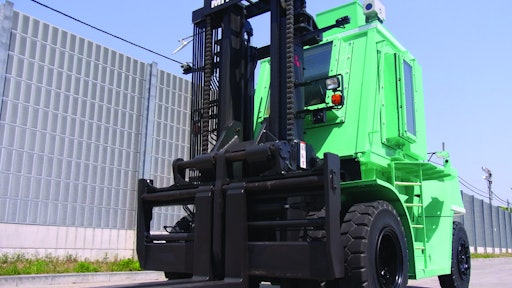 In the wake of the EF5 tornado that left Moore, OK, without 24 of its residents — 7 of them children — people from all over the country have been offering support in any way they can. Kawasaki Motors Corp. stepped up to help by donating ten utility vehicles to the local governments, police and fire agencies working on relief efforts in the area.
The company offered two models of its 4x4 vehicles, the Mule 4010 Trans4x4 Diesel and the Teryx4750. Kawasaki's President Tak Teranishi said in a press release from the company, "...the team at Kawasaki wants to help in any way we can. These vehicles are bing provided immediately to help public safety workers clear debris, patrol affected areas, assist families in the clean-up and repair of their homes, and to aid small business owners in their quests to reopen their businesses."
Kawasaki also opened its donation-matching program for contributions by employees at all of its U.S. facilities. The company will match all individual donations from $30 to $500 made to the Red Cross and other non-profit relief organizations. Read the full press announcement released by Kawasaki at oemoffhighway.com/10950121.  
Kawasaki is not the only company to participate in relief efforts for natural disasters. Back in 2011 when Japan was struck by an earthquake and tsunami devastating much of its coastline, including the Fukushima Daiichi Nuclear Power Station, Mitsubishi Heavy Industries provided several relief supports. Engineers were sent to help restore operation to the damaged thermal power plants, emergency supplies were sent using company helicopters and planes, and helped to contain large quantities of contaminated water.
What's most impressive, the company began rapid development of two radiation shielded cabin forklifts separate from its regular manufacturing. MHI incorporated its expertise in vehicle systems, filtering, heavy plate welding and radiation shielding into its existing 15-ton heavy-duty forklift, allowing its operators to work efficiently in the rubble while maintaining a safe working environment in radiation exposed areas. The two machines were designed, developed and manufactured within a single month, and delivered two months after the disaster struck.
The full article on Mitsubishi Heavy Industries' from OEM Off-Highway's July/August 2011 issue can be found at oemoffhighway.com/10295244. 
Equipment manufacturers have a unique opportunity to provide more than just money to help communities in times of need after a natural disaster; they have the ability to provide resources to get the clean-up, repair and rebuild process achieved faster.
What does your company do to get involved with community projects and programs? I know there are several (probably most) companies that are involved with community service including Habitat for Humanity, teams for cancer walk/runs, education program support and more. Do you have your own programs in place to help others? Tell me about them!
michelle.eauclaire@cygnus.com
Companies in this article