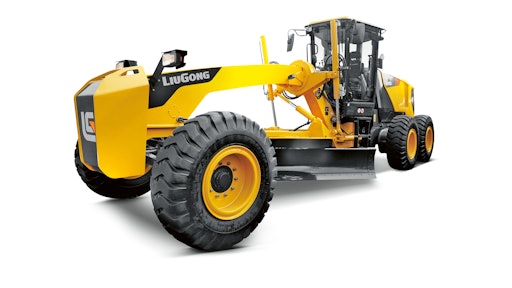 Guangxi Liugong Machinery Co., Ltd.
Each year, the Red Dot Design Awards honor the new, innovative designs in a variety of industries. The Product Design award in particular celebrates developments within the heavy-duty on- and off-highway industries. This year six machines received the award, including those from Caterpillar Inc., LiuGong, Volvo and MAN.
With this award, the efforts OEMs are making to further improve their designs through aspects such as electrification, automation and improved operator comfort and safety are shown as valuable endeavors. It also demonstrates the innovation going on throughout the heavy-duty vehicle industries.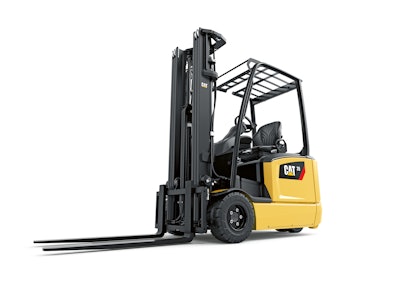 Electric Counterbalance Lift Trucks: Cat® EP14-20A(C)NT range
Caterpillar's electric forklift features 360-degree steering to keep loads stable via smooth but fast flowing turns. A responsive drive system reacts to speed, steering and pedal movements to provided controlled handling and maneuvering. Load-sensing hydraulics, curve control and hill hold are also features of the forklifts.
Improved operator comfort is aided by customizable functions and options. According to the Red Dot jury, "The EP14-20A(C)NT range convinces with its advanced forklift technology and great adaptability, which simplifies the working process."
Credits
Manufacturer

:

Rocla Oy, Järvenpää, Finland
In-house design
Coach: Volvo 9900
Volvo's flagship coach bus features angled window lines and a sloping floor to provide all passengers with an unobstructed view outside the bus. The driver's station includes improved visibility and intuitive access to vehicle controls to ensure full concentration and safe operation of the bus.
Fuel efficiency and a large amount of luggage storage were key focuses for the design of the bus' exterior; safety, such as stability when traveling at higher speeds, was also an important factor when designing the vehicle. The Red Dot jury says, "With its distinctive window layout and rounded front, the Volvo 9900 exudes self-confidence and a strong sense of elegance, while the interior is characterized by coziness."
Credits
Manufacturer

:

Volvo Bus Corporation, Gothenburg, Sweden
In-house design

:

Dan Frykholm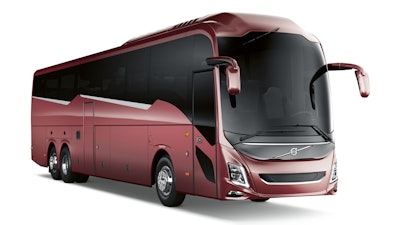 Motor Grader: CLG4180D
The LiuGong motor grader has a cab with a five-pillar structure with special single C-pillar to allow a 320-degree field of view. Lightweight, impact-resistant composite materials are used for the hood which can be raised at an angle of 50 degrees for improved service access.
When looking over the hood, operators can see the entire rear end of the machine. Its exhaust and pre-cleaner are aligned with the C-pillar to fall in the natural blind spot behind the driver's head so as to not obstruct their visibility. The shape of the blade carrier and narrow A-pillars are configured to improve visibility at the front of the motor grader. The Red Dot jury says, "The CLG4180D grader offers a well-­balanced mix of clean lines, functional ­materials and user-friendly features."
Credits
Manufacturer

:

Guangxi Liugong Machinery Co., Ltd., Liuzhou, China
In-house design

:

Gary Edmund Major Richard John Killgren Edward Lee Wagner
Read more about the design of the LiuGong 4180D motor grader.
City Bus: MAN Lion's City
MAN's line of Lion's City buses offer customers the choice of diesel, gas, hybrid or electric powertrains. Use of new technologies on the bus have lead to a weight reduction of 800 kg compared to its predecessor. The completely segmented exterior with large glass surfaces helps to improve servicing and allows the bus to be painted offline.
Indirect LED lighting, coordinated colors and materials help to make the interior of the bus feel spacious. All of its handrails and partitions are wall mounted to ease cleaning. An ergonomically designed driver's space aids comfort and safety. According to the Red Dot jury, "The city bus is characterized by a stylish appearance with flowing shapes. With its state-of-the-art equipment, it meets the requirements of passengers."
Credits
Manufacturer

:

MAN Truck & Bus SE, Munich, Germany
In-house design

:

Thorsten Bergmaier-Trede, Matthias Böttcher, Achim Burmeister, Sven Gaedtke, Lena Kliewer, Martina Kögler ,Prof. Andrea Lipp, Moritz Menacher, Holger Rix, Steffen Schuster, Michael Streicher, Stephan Schönherr, Holger Koos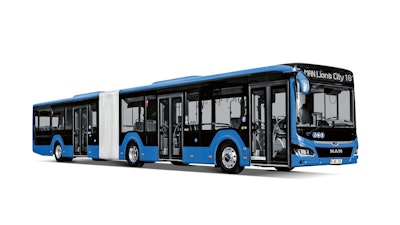 Agricultural Sprayer: AGRIFAC Condor Endurance II
Agrifac uses sensors, cameras and artificial intelligence to individually control the nozzles of the sprayer, providing precise spraying of plants. A lightweight plastic material is used for the fuel tanks which have been placed between the wheels and the spray tank at the center of the machine. The side elements and front cover are also molded from high-impact plastic, offering further weight savings. With the lower weight of the overall machine, higher capacity can be achieved to help increase productivity for farmers.
"The future-oriented technology of the Condor Endurance II goes hand in hand with a precisely executed, dynamic design," says the Red Dot jury.
Credits
Manufacturer

:

Agrifac Machinery BV, Steenwijk, Netherlands
Design

:

Vanderveer Designers, Geldermalsen, Netherlands
Fertilizer Spreader: AMAZONE ZG-TS 10001
AMAZONE's spreader features automatic spreader monitoring to ensure the exact amount of fertilizer is dispensed as required. Precise tracking with a steerable axle helps to minimize damage to plants and soil as the spreader is pulled through the field. The hopper, which rises toward the rear of the implement, features a high load capacity.
The spreader's all-around covers includes integrated storage compartments for tools and accessories, and event features a way for users to wash their hands. The Red Dot jury states, "The ZG-TS 10001 impresses with sophisticated fertilization technology, combined with a dynamic outer appearance that communicates readiness for work."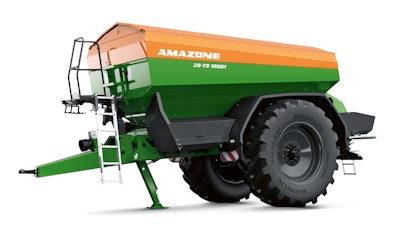 Credits
Manufacturer

:

AMAZONEN-Werke,

H. Dreyer GmbH & Co. KG, Hasbergen-Gaste, Germany
In-house design

:

Heinke Nienstermann
Companies in this article