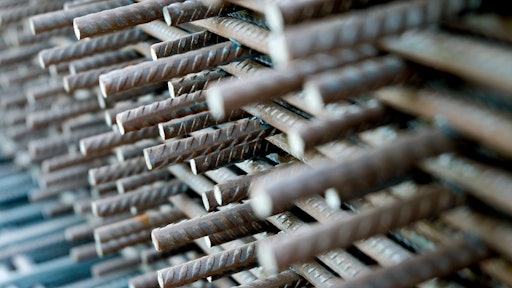 ©rahadian – stock.adobe.com
As the Russia-Ukraine conflict continues, many companies that conduct business globally are suspending or stopping their partnerships and operations in Russia.
Armed conflict within the country of Ukraine has resulted in in 2,421 civilian deaths and the fleeing of more than 3.6 million refugees since the invasion began on Feb. 24, according to the Council on Foreign Relations. The invasion into Ukraine has led to widespread backlash against Russia and as a result, many global companies have decided to reduce, suspend or end operations in Russia. Many of those are construction companies.
GlobalData released a report March 23 detailing the economic impact of construction firms suspending business operations in Russia. Only about 1% of construction projects in Russia are led by foreign investors and most of those are in China, the report said. However, parts and materials delivery will be significantly impacted by business suspensions. In the report, GlobalData outlines the actions and impacts of specific companies:
AECOM: AECOM is discontinuing its business operations in Russia, bringing its ongoing construction projects in the country to a halt. AECOM has about 350 employees at its Moscow and Saint Petersburg offices. The move is not likely to have any impact on its financials, with impact limited to a one-time loss of $40 million-$50 million during the second quarter of fiscal year 2022, which it planned to write-down its assets in Russia. In addition, the company expects a cash impact of $10 million.
Worley: Worley, which decided not to initiate any construction contract from Russian companies, also confirmed that its withdrawal will not have any financial impact on its global business.
SRV Group: Finland-based construction service provider SRV Group stopped procuring building materials from Russia to use at its construction sites in Finland. However, it will continue to operate three of its shopping centers, where it has partial investments. The company generated 0.7% of its revenues from Russia in fiscal year 2021, which amounted to €6.8 million.
OEMs
Some construction original equipment manufacturers (OEMs) including Hitachi, Komatsu, JCB, Caterpillar and John Deere also suspended their Russian operations.
Hitachi decided to gradually halt its production in its Tver plant and ceased its Russian shipments from Japan. In fiscal year 2021, the company's business operations in Russia and the Commonwealth of Independent States (CIS) region accounted for 2.8% of its total revenues.
Similarly, Komatsu announced that it will temporarily halt the supply of construction machinery to Russia, citing supply chain constraints as a result of geopolitical instability. Russia and the CIS region accounted for 5.1% of its total revenues in FY2021.

Caterpillar

suspended its manufacturing operations in Russia due to supply chain disruptions.
John Deere operated an office in St. Petersburg and parts distribution facility in Moscow. In fiscal year 2021, John Deere derived 6.1% of its total revenues from the Central Europe and CIS region.
Real Estate Companies
Real estate companies that are a part of Global Commercial Real Estate Services (CBRE), including Jones Lang LaSalle, Colliers, Knight Frank and Savills have also shut down their operations in Russia. CBRE earned less than 1% of its total sales from Russia in fiscal year 2021. Savills, which suspended its franchise relationship with a Moscow-based agency, generates less than 0.1% of revenues from clients in Russia.
Many European architect firms such as Foster + Partners, David Chipperfield Architects, MVRDV, Zaha Hadid Architects, Bjarke Ingels Group, and John McAslan & Partners have already halted their operations in Russia, the report stated.
Reportedly, the Russian government plans to seize assets of foreign companies that have withdrawn operations from the country. Looking at the market conditions, global construction companies will not be significantly impacted by such moves. However, the crisis will have far-reaching consequences for the construction industry in the months to come via the impact on steel, oil, and energy prices, the report stated.
The full report is here.