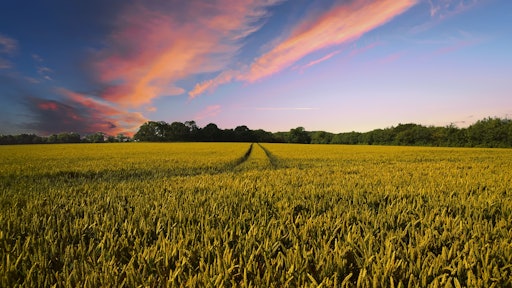 The middle session of the three scheduled Ag machinery conference events within Agritechnica 2017's specialist conference for farm equipment manufacturers and exporters will focus on Northern China, Russia and Ukraine. The conference series Ag Machinery International 2017 – Business Opportunities in Emerging Markets aims to help inform delegates about interesting markets in emerging economies and developing countries, and the program on November 15 is titled "Emerging markets in focus – positive outlook despite political uncertainties."
Taking place in Room 3A in the Convention Center at Hanover's Exhibition Grounds from 09:15-11:30, the session is in three parts: Northern China – How to gain market share in the long run; Russia – Is the crisis over?; and Ukraine – The new old bread basket. This part of the conference will be conducted in English, Russian and Chinese.
This is the second time that China has been examined at the conference, and according to a U.S. Government report (China – Agricultural Machinery, June 2016), the timing couldn't be much better. The Chinese government strongly supports the development of the agricultural machinery sector, and the country's agricultural machinery modernization rate was 62% in 2015.
Precision agriculture and unmanned agricultural machinery are highlighted by the report as growth sectors in China's agricultural machinery industry, as China is looking to reform of its agriculture industry. And the poultry and swine sectors also show good market potential for related equipment and technology, given China's increasing demands for these products.
High interest rates on imported machines
Unlike other sectors of the Russian economy, the agricultural sector registered 4.8% growth in 2016, largely driven by a weak ruble and the food import ban imposed by the government in August 2014. The country's Ministry of Economic Development forecasts 7.8% growth by 2018.
In Ukraine, meanwhile, the agricultural sector is also the most promising sector of the country's economy, and generates 12% of its GDP, according to a U.S. government report from June this year on agricultural machinery export potential.
With 41.5 million hectares of agricultural land, Ukraine is the world's largest exporter of sunflower oil, the third largest exporter of barley, the fourth largest exporter of corn, the sixth largest exporter of wheat, and ninth largest exporter of poultry. In 2016, the country set a new record for grain output, harvesting 66 million tonnes, which was 6.0 million tonnes more than in 2015. By 2020, grain production is projected to reach as much as 75 million tonnes a year.
This record-breaking performance is driving capital investment in agriculture, which grew from 850 million euros in 2015 to 1.45 billion euros in 2016, the highest growth rate for almost 20 years. And this level of investment needs to continue as Ukraine's machinery fleet is under-equipped and outdated. Overall, the U.S. government report estimates that 30% of agricultural machinery needs to be replaced.
Market reports and best-practice examples
The conference, which first took place at Agritechnica 2013, consists of three sessions on consecutive days from November 14-16 . Each session will offer market reports and best-practice examples from successful firms. Farmers from the respective countries will also be reporting from the field. After the conferences, there will be the chance for delegates to exchange ideas and experiences and network with invited guests at country-specific get-togethers.
All three sessions take place at the Convention Center at the heart of Hanover's Exhibition Grounds. Anyone with an admission ticket to Agritechnica is eligible to participate, but prior registration is required for organizational reasons. Interested parties will be able to register online from early September via the trade fair's website.
Agritechnica 2017 takes place from the November 12-18 (with special preview days on November 12 and 13). More than 2,800 exhibitors from all over the world have registered to take part.