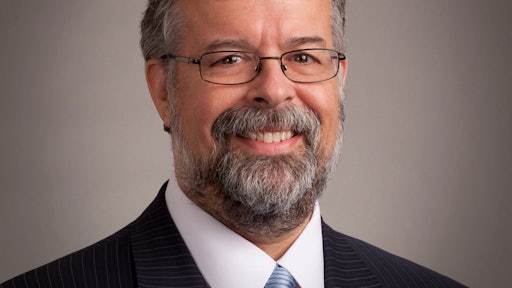 Alan Beaulieu, one of the country's most informed economists, will deliver a keynote address at the Green Industry and Equipment Expo (GIE+EXPO), the world's largest tradeshow for the garden, lawn and outdoor power equipment industries, held October 18-20, 2017 at the Kentucky Exposition Center. The Dealer "Kick-Off" Keynote is free with tradeshow registration.
Beaulieu, a senior analyst at ITR Economics, has been delivering award-winning workshops and economic analysis seminars to thousands of business owners and executives around the world for the last 25 years to help them capitalize on emerging trends. He is co-author of Prosperity in the Age of Decline, a powerful look at how to make the most of U.S. and global economic trends over the next 20 years. He also co-authored Make Your Move, a practical and insightful guide on increasing profits through business cycle changes.
The session, titled A Good Year Ahead, will focus on the uncertainty and volatility that business leaders confront today. Sifting through the often-conflicting maze of economic information, he will provide a timely snapshot of the economy today, where it is headed over the next 3 years and what it means to businesses.
"The addition of Alan to our lineup will provide an outstanding opportunity for dealers to learn where the economy is headed as well as how they can take advantage of the present economic environment," says Kris Kiser, President and CEO of the Outdoor Power Equipment Institute (OPEI), the managing partner of GIE+EXPO.
Beaulieu will deliver the Dealer "Kick-Off Keynote on Wednesday, Oct. 18, 1:30-3 p.m. The session is sponsored by Gravely and STIHL. Following Beaulieu's keynote, the tradeshow will open exclusively for dealers, distributors, retailers and media from 3 p.m. to 7 p.m. with a show floor reception beginning at 5 p.m.  
GIE+EXPO broke records last year with more than 21,000 attendees from around the world, representing a 12% increase over the previous year. Indoor booths covered 676,000 net sq. ft. (80,000 sq. ft. larger than 2015), and at 20 acres, the hands-on Outdoor Demonstration Area was larger than ever.