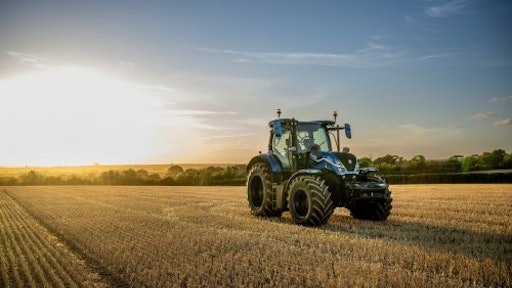 FTP Industrial
During the past month, companies have announced new leadership, innovative partnerships and moves toward lower carbon power technologies.
Caterpillar Invests in Battery Technology Company
Caterpillar Inc. announced that it is investing in Lithos Energy, Inc., a U.S.-based battery technology company that produces lithium-ion battery packs. Caterpillar's investment in Lithos further demonstrates its commitment to support customers in the energy transition with lower carbon advanced power technologies for its hybrid and full-electric machines and power generation products.
Learn more from this Caterpillar press release.
CNH Ends Sales in China
CNH Industrial announces that effective December 31, 2022, it will cease all Construction Equipment sales activities in China. In the course of 2021, sales of Construction Equipment in China totaled approximately $88 million, and CNH Industrial does not expect to incur significant charges in connection with the cessation of its construction equipment sales activities in China.
Learn more from the CNH Industrial press release.
Permanent Magnets Still Top Choice for EV Manufacturers
With the continued global turmoil experienced over the past few years, the prices of many materials are rising. This has been especially true for the rare earth materials used in the manufacturing of electric motors for electric vehicles (EVs). The price of neodymium has remained fairly constant from 2013-2020, but 2022 saw a very sharp rise to its peak in February at 3.8 times greater than the previous average. While the price has settled, in October 2022, it is still 2.4 times higher than it was between 2013-2020. While some automakers have alternative motor technologies that don't rely on rare earths, the market has not shifted in this direction significantly.
IDTechEx has carried out extensive research into the electric motor market for electric vehicles, including analysis, benchmarking, and demand forecasts of different motor technologies in its report: "Electric Motors for Electric Vehicles 2022-2032." To date, the three main categories used in the electric car market are permanent magnet motors, induction motors, and wound rotor motors.
Learn more from the IDTechEx report.
Wejo Is Part of an Ecosystem of Microsoft Partners Addressing the Fleet Management Market
Wejo Group Limited (Wejo), a provider of smart mobility and cloud and software solutions for connected, electric and autonomous vehicle data, announced an extended collaboration with Microsoft through the adoption of the Microsoft Connected Fleets reference architecture. Wejo will be part of an ecosystem of Microsoft partners addressing the fleet management market.
Learn more from this Wejo press release.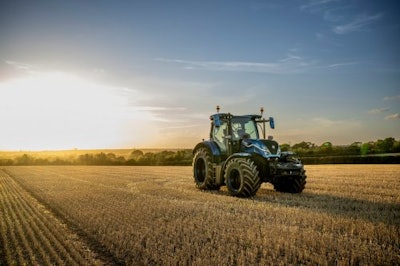 New Holland Agriculture unveiled the new T7 Methane Power liquified natural gas (LNG) preproduction prototype tractor, an LNG tractor powered by FPT Industrial's N67 NG engine. This marks another step in FPT Industrial's decarbonization path for agriculture.
Learn more from the FPT press release.
CNH Industrial's All-Electric Tractor
CNH Industrial announced the New Holland T4 Electric Power, its first all-electric light utility tractor prototype with autonomous features, at its Tech Day in Phoenix, Arizona.
An effort between the company's experts in the U.S. and Italy halved this prototype's development time. The company collaborated with its strategic partner Monarch Tractor, an electrified agricultural company based in California. Our expertise and resources, in conjunction with Monarch's disruptive technology, made this world-first result possible.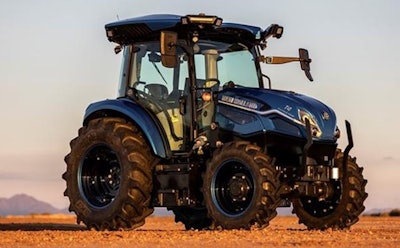 Learn more from this CNH Industrial press release.
Qnovo Partners with Vanderhall Motor Works
Qnovo, a provider of e-mobility battery management software, announced a strategic partnership with Vanderhall Motor Works (Vanderhall), a U.S. manufacturer of light mobility vehicles. Vanderhall will use Qnovo's new solution for electrified mobility, SpectralX, in its electric vehicles in 2023. SpectralX is battery management system software that uses predictive analytics to improve battery performance, electric vehicle range by up to 10% and safety in all types of electric vehicles with any type of lithium-ion battery.
Learn more from the Qnovo press release.
Forecast Report of the Data, Analytics and Insights Industry
ESOMAR, a data, research and insights provider, released the 2022 edition of "The Evolution of the Data, Analytics and Insights Industry" report. The report is a forecast into 2024. It provides a full picture of the present and future of the insights industry, including expert commentary on the latest influx of investment observed during 2021 and into 2022.
The ESOMAR report notes that the global insights industry is expected to grow more than $140 billion by 2024, a linear jump of almost 30% in just 3 years. This growth is fueled in large part by the tech-enabled industry, which should continue to drive this trend in upcoming years.
Learn more from the full ESOMAR report.
Two Sustainability Achievements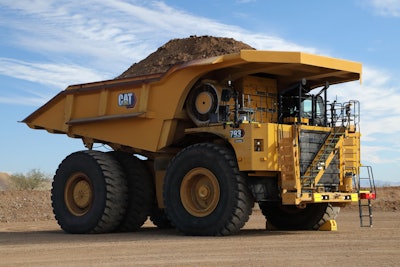 Caterpillar announced two achievements related to the energy transition: successful demonstration of the first battery electric Cat 793 truck; and the investment the company is making to transform the Tucson Proving Ground (TPG) into a sustainable testing and validation site of the future. The prototype truck was built at Caterpillar's Tucson Proving Ground, located in Green Valley, Arizona. These achievements mark another important milestone in the company's sustainability journey.
Learn more from the Caterpillar press release.
CNH Industrial Invests in Stout
CNH Industrial acquired a 10% minority stake in Stout Industrial Technology (Stout). The U.S.-based startup manufactures smart implements for agriculture that are powered by artificial intelligence. This technology simplifies cultivating and weeding, letting end users perform the tasks simultaneously, without the use of chemicals.
Learn more from this CNH Industrial press release.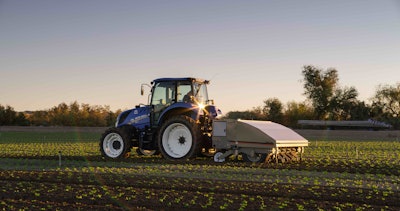 Ericsson and Apple Agree to Global Patent License
Ericsson and Apple have reached a multiyear, global patent license agreement. The agreement includes a cross-license relating to patented cellular standard-essential technologies and grants certain other patent rights. This settlement ends lawsuits filed by both companies in several countries, including in the U.S. District Court of the Eastern District of Texas and complaints filed before the U.S. International Trade Commission.
Learn more from this Ericsson press release.
New Hires & Promotions
New President of OPS Controls
Dustin Brooks succeeds his father, Michael Brooks, as president of OPS Controls. Michael Brooks remains CEO of the company, which is based in Carey, Ohio.
Lamb Promoted to Executive Vice President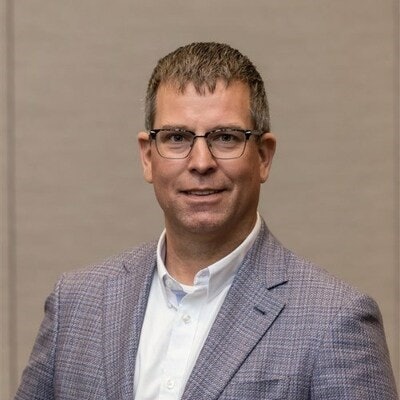 Snavely Forest Products (Snavely), a subsidiary of MacArthur Company, announced that Carl J. Lamb was promoted to executive vice president. In his new role, Lamb will present a vision for the future, a continuance of a growing collaborative structure between departments and operational improvements across the company. He will report directly to the president.
Learn more from the Snavely press release.
Holm Promoted to Executive VP
Marcus Holm, currently managing director for Scania Denmark, has been appointed executive vice president (VP) and head of production and logistics. From February 1, 2023, he will be part of Scania's executive board and report to Christian Levin, president and CEO Scania and TRATON GROUP.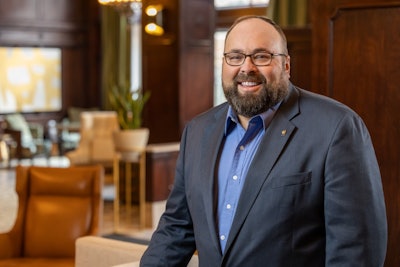 Learn more from the Scania press release.
Waupaca Foundry, a supplier of gray and ductile iron castings, named Todd Pagel vice president of operations (Ops VP). Pagel is a 30-year veteran of Waupaca Foundry serving in positions as diverse as molding supervisor, plant manager, and most recently as director of operations.
New FPI Director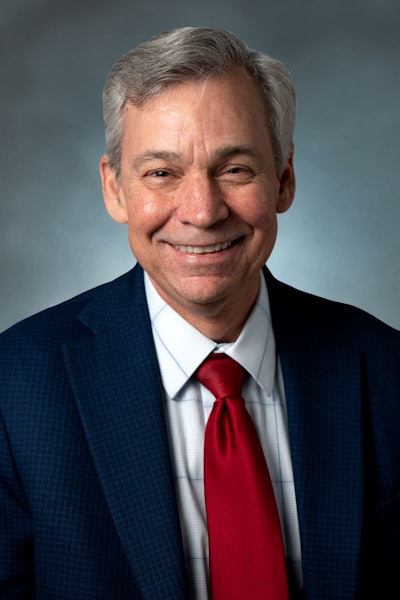 Paul Michael was appointed director of the Fluid Power Institute (FPI) at Milwaukee School of Engineering (MSOE). He joined the MSOE staff in 2005 as manager of tribology research in the FPI. Prior to MSOE, Michael spent nearly three decades at Benz Oil, ultimately serving as the technical director and leading a team of chemists that formulated lubricants.
Superior Industries, Inc., a U.S.-based manufacturer and global supplier of bulk material processing and handling systems, announced that Jason Adams, current senior vice president, was promoted to president.
Learn more from the Superior Industries press release.