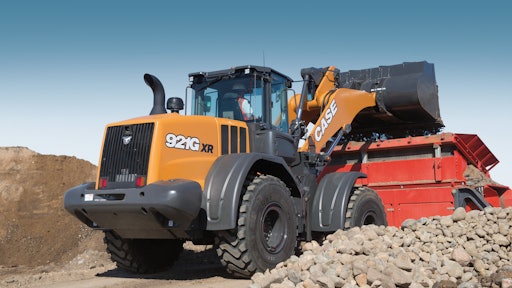 CASE Construction Equipment
OEM Industry News Briefs provides a weekly round up of the latest news and company announcements you may have missed in the heavy equipment engineering and manufacturing industries.
Caterpillar partnering with Teck to advance zero-emissions mining haul trucks
Teck Resources Ltd. has formed an agreement with Caterpillar Inc. to deploy 30 Caterpillar zero-emissions haul trucks at Tech mining operations. The project is part of the company's efforts to reduce is carbon intensity 33% by 2030 and reach carbon neutrality by 2050.
The company says it is already one of the world's lowest carbon intensity producers of copper, zinc and steelmaking coal. Decarbonizing its fleet of mining vehicles will help it further reduce its environmental impact.
According to Teck's press release announcing the collaboration, the companies plan to progress through a multi-phased approach together that includes early development, piloting and deployment of Caterpillar equipment, including Cat 794 ultra-class trucks beginning in 2027. Teck anticipates initially deploying zero-emissions trucks at its Elk Valley steelmaking coal operations in British Columbia, Canada. The operations are already powered by a 95% clean electricity grid, making it an ideal location to introduce one of Canada's first zero-emissions large haul truck fleets, with options for trolley-assist technology.
Kohler joins eFuel Alliance
Kohler announces it has become an official member of the eFuel Alliance, a European organization representing companies which produce synthetic fuels from renewable energy.
"Kohler is proud to be a member of the eFuel Alliance. E-fuels, electric motors and hybrid solutions represent an additional solution for the reduction of CO2 emissions. At Kohler we have always been innovation-oriented; that's why we are ready to develop clean energy solutions for our customers and the users of their machines and equipment. We are thus committed to playing an active role in the new association," said Nino De Giglio, Director of Marketing, Communication and Channel Management at Kohler Engines.
Synthetic, or efuels, are seen as a potential means of reducing emissions in the near term because they are produced from water and carbon dioxide (CO2) based on renewables. They are also able to meet the heavy-duty nature of many applications, further making them an attractive option for engine and heavy equipment manufacturers.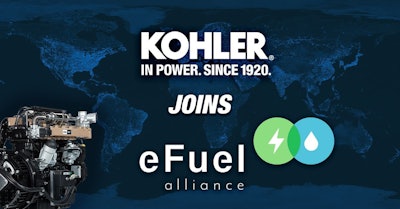 First Volvo VNR Electric deployed in eastern Canada
Volvo Trucks North America has announced the first Volvo VNR Electric to operate in freight logistics routes in eastern Canada has been deployed by its customer Groupe Morneau. Per Volvo's press release on the subject, the Volvo VNR Electric is the first heavy-duty battery-electric Volvo truck operating in Québec City and the first Volvo VNR Electric tandem rear axle configuration in Canada.
"We commend Groupe Morneau for its leadership in deploying the first Volvo VNR Electric truck in Québec City and for its commitment to improve the sustainability of its fleet," said Paul Kudla, managing director for Canada, Volvo Trucks North America. "As one of Canada's largest transportation and logistics companies, Groupe Morneau will have the opportunity to integrate the Volvo VNR Electric into a wide variety of distribution routes and serve as an example for other area fleets that are considering their electromobility options."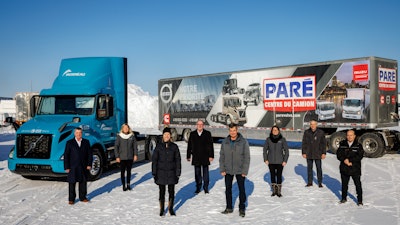 FRABA opens new factory
Sensor manufacturer FRABA has opened a new factory in Malaysia which will operate in parallel with the company's existing European facility to help meet increased demand for its products. The product mix from the two facilities will be different, but both will utilize FRABA's custom-developed digital production control system which helps ensure efficiency of the entire production process.
The new 18,000 sq. ft. (1,700 m2) facility will produce kit encoder assemblies and Wiegand sensors.
"With a steady increase in the sales of our sensor products, we are outgrowing the capacity of our Polish factory," says Christian Leeser, CEO and principal shareholder of the FRABA Group. "We are also seeing an evolution of our product mix. So far, we have specialized in a high complexity/low volume approach to manufacturing that we term 'mass customization'. The encoders and inclinometers we sell under our POSTIAL brand are designed to meet the needs of machine builders and other specialist customers who required sensors tailored to their specific needs. More recently though, we have introduced products – such as our kit encoders and Wiegand sensors – that will be produced in larger quantities for large-volume OEM customers."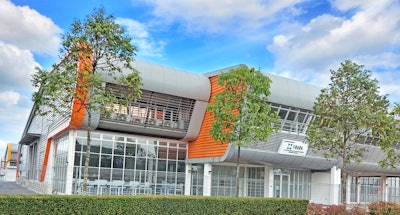 B&R names new e-mobility expert
B&R recently announced Ronny Guber as industry manager for electromobility who sees automation as the means of lowering costs for battery production.
"Traditional approaches to battery production are throttled by stop-and-go inefficiencies and vulnerable to downtime in the event of even minor disruptions," says Guber. "It's a pivotal moment in the automotive industry, and we're excited to help battery producers accelerate through the turn and come out ahead."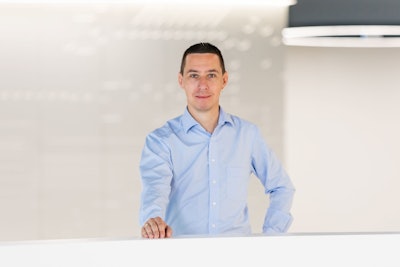 B&R says in its press release announcing Guber's appointment that as industry manager, he will promote B&R's vision for a new generation of battery factories that deliver continuous high-speed productivity on a dramatically reduced footprint.
CASE approves use of B20 biodiesel in G Series wheel loaders
CASE Construction Equipment's G Series wheel loaders equipped with certain FPT Industrial diesel engines are approved for use with B20 biodiesel. FPT announced during the 2022 National Biodiesel Conference & Expo its NEF 4, NEF 6 and CURSOR Tier 4 Final engines have been approved for using B20.
The approval came after FPT conducted extensive testing of its engines using B20 biodiesel. According to CASE's press release announcing the fuel approval, the study showed no adverse effects to using this fuel type.
Because the NEF 4, NEF 6 and CURSOR engines are already utilized on the G Series wheel loaders, no major design changes will be necessary for customers who want to use B20 biodiesel.
"The push for renewable resources and reducing the carbon footprint of heavy equipment will include many technologies and approaches — biodiesel is one of the fastest and most efficient ways that we can benefit from renewable energy today," says Terry Dolan, vice president – North America, CASE Construction Equipment. "FPT has long been at the forefront of off-road diesel engine technology built to lower emissions and reduce the carbon footprint — and the fact that our diesel equipment that already features these engines can help contractors, municipalities and farms better achieve their renewable goals is a massive step forward."
Cummins makes new acquisitions
Cummins Inc. has announced two new acquisitions to further grow its business.
On Feb. 9, the company announced it would acquire Jacobs Vehicle Systems which is a subsidiary of Altra Industrial Motion Corp. The acquisition will bring Jacobs' engine braking, cylinder deactiviation, start and stop, and thermal management technologies into the Cummins portfolio to aid with current and future advanced diesel engine designs.
It will also ensure the company is utilizing qualified engine components from the U.S., as well as expands on Cummins Turbo Technologies' offering for global customers.
"Jacobs brings engineering expertise, best in class products and key manufacturing capabilities to Cummins that will allow us to continue developing component technologies that deliver market leading performance and emissions," said Jennifer Rumsey, Cummins' President and Chief Operating Officer. "We expect that this transaction will provide both attractive financial returns and future growth opportunities for our company."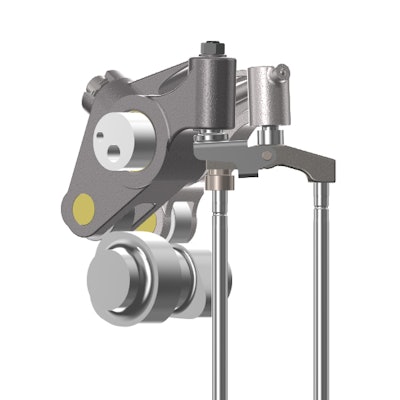 Cummins says it will maintain Jacobs' existing customer relationships, and it will become a part of Cummins Turbo Technologies.
The company has also announced it will purchase the remaining shares of the Cummins Westport joint venture, taking over sole ownership. Cummins and Westport Fuel Systems Inc. previously announced their joint venture (JV) agreement would end December 31, 2021.
Per Cummins' press release on the subject, Cummins will also buy Westport's interest in the JV's intellectual property, developed by the JV in support of the JV's spark ignited engines.
The companies have also agreed to conduct an initial technical assessment of Westport's hydrogen high pressure direct injection system (H2 HPDI) for possibly use in Cummins hydrogen applications, states Westport in its press release announcing the purchase.
Companies in this article