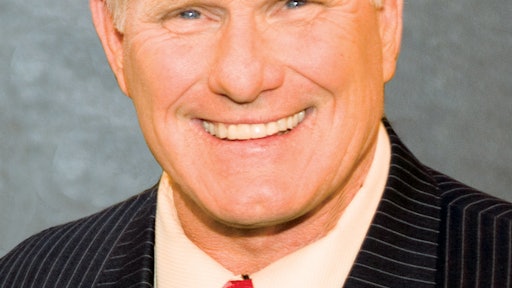 Terry Bradshaw and Howie Long, two of professional football's most colorful analysts and the best of friends, will share the stage as keynote speakers at The Work Truck Show 2017. The Pro Football Hall of Fame inductees will provide insights into the hall's five core values that are as essential for success in business as they are for America's favorite game: commitment, integrity, courage, respect and excellence. Their address takes place Thursday, March 16, as part of the President's Breakfast & NTEA Annual Meeting.
The Work Truck Show, North America's largest work truck event, is produced annually by NTEA – The Association for the Work Truck Industry. The 2017 event is scheduled for March 14–17 at the Indiana Convention Center in Indianapolis, IN. Educational sessions begin March 14, and the exhibit hall is open March 15–17.
For more than two decades, Bradshaw and Long have worked together on FOX NFL Sunday. Bradshaw refers to their relationship as like "the odd couple," and they are different in a number of ways. They're 12 years apart in age. Bradshaw grew up in Louisiana; Long in Boston. One was a quarterback, the other a defensive lineman. One was a Steeler, the other a Raider. What they do have in common is football savvy and business experience – and a strong sense of humor.
"You can expect this keynote address to be both informative and entertaining," says Adam Keane, 2017 NTEA Convention chairman, and Executive Vice-President of Allied Body Works Inc. (Seattle, WA). "Long and Bradshaw know a lot about teamwork and achievement. They are both successful athletes, business owners and movie stars, as well as community and charitable supporters. Their style is fun, and their message inspirational."
Don't let Bradshaw's fun, laid-back persona fool you – he is sharp. He was the first quarterback to win four Super Bowl championships, piloting the Pittsburgh Steelers while calling his own plays. After retiring from the game in 1984, he went on to become an award-winning broadcast sports analyst. He is also a movie and television actor, author of five books, breeder of championship quarter horses, and has recorded four albums as a gospel/country singer. In addition, he has been an entrepreneur, having once owned a cattle-breeding business.
On the gridiron, Long was regarded as one of the most-feared defensive players in the NFL for the 13 seasons he was a member of the Oakland/Los Angeles Raiders, including the Super Bowl-winning 1984 season. In addition to his Emmy award-winning career as a sports analyst, Long has appeared in five movies, been a television advertising brand ambassador for many national brands, and co-authored the book "Football for Dummies." Long is a co-owner and contributor to The Experts Network (TXN), an interactive digital sports network. He is active in a number of charitable and philanthropic endeavors, including the Boys and Girls Clubs of America.
A ticket is required to attend the President's Breakfast, which is sponsored by Ford Commercial Vehicles. New this year, President's Breakfast tickets are not included in any registration package — they are only available separately.