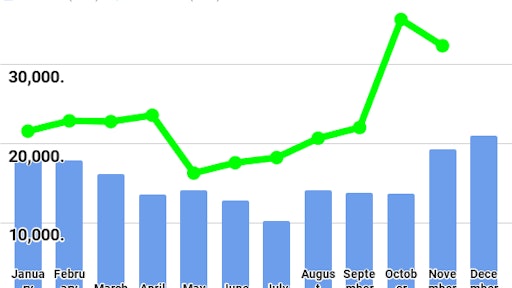 FTR releases preliminary North American Class 8 net orders for November at 32,400 units. This is the second consecutive month that Class 8 orders have surpassed 30,000 units. November, with the expected order volume, was just 8% shy of very strong October activity but 71% above a year ago. Distribution of orders in November, similar to October, was not uniform across all OEMs. Orders for Canada did fall back somewhat after three impressive months. The North American market continues to show strength and stability heading into 2018. North American Class 8 orders for the past 12 months have now totaled 274,000 units. 
Don Ake, Vice President, Commercial Vehicles, comments, "Orders for Class 8 trucks have been sturdy and consistent. The orders are right in line with our forecast of stronger production and sales in 2018. The year-over-year comparison is over-stated, however, because the election tempered order amounts last November."
"Freight growth is robust right now and fleets will need to expand capacity to keep pace. Also, ELDs are expected to reduce productivity to some degree. Still, for now, fleets are being more careful managing their orders and not being overly aggressive placing them this fall. OEMs should be able to increase production modestly next year when needed."
Final data for November will be available from FTR later in the month as part of its North American Commercial Truck & Trailer Outlook service.