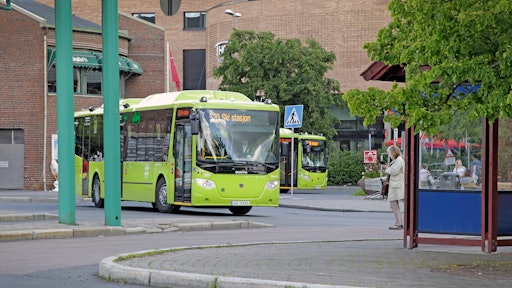 Scania AB
The new report "Global Medium- & Heavy-Duty Trucks & Buses" report from Freedonia Focus Reports forecasts the global sales of medium- and heavy-duty (MD/HD) trucks and buses will increase annually by 2.3% through 2023 in unit terms. Rising global manufacturing and construction activity are expected to drive the increase in sales as it will propel demand for freight services and thus MD/HD trucks.
Replacement demand will also be a factor as fuel economy and emissions regulations, as well as technological developments, continue to impact fleets' need and desire for new vehicles. Several cities have enacted, or will in the near future, regulations mitigating the use of diesel as a means of reducing emissions which will require fleets to purchase new equipment.
Freedonia Focus Reports notes a faster increase in sales will be prohibited by competition from other modes of freight transport such as trains. Fleets' ability to overhaul versus completely replacing vehicles will also be a determining factor.
The bus sector will benefit from the growth of public transportation systems, especially in those areas with developing economies and densely populated cities. As more people move into cities in the coming years, this will further spur the need for more public transportation and thus the vehicles to support it.
The major regions of focus for the report include:
Asia/Pacific
North America
Western Europe
Additional regions including Central and South America, Eastern Europe, and Africa/Mideast