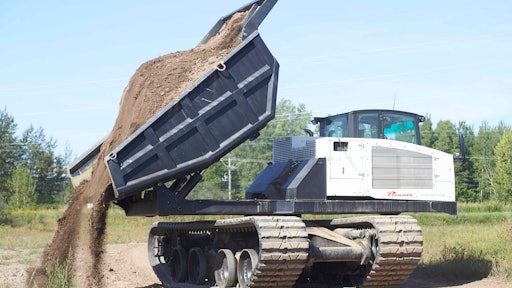 PRINOTH announces its newest dealer agreement with Kentucky Machinery located just outside of Louisville.
A heavy construction vehicle specialist, Kentucky Machinery will sell and lease PRINOTH products for the entire Kentucky state. It was attracted to the PRINOTH brand and its products because it was seeking a high-quality crawler carrier line to carry and was especially looking for rotating dumpers to offer to its own clientele. As such, Kentucky Machinery has already purchased many PANTHER T14R and the first one will be delivered in October at ICUEE.
"We're thrilled to have found this new dealer in Kentucky," says Director of Sales for PRINOTH, Doug Little before adding, "What's great is they will be able to participate in ICUEE with us and have their brand new PANTHER T14R on display in our booth and get to know the market for tracked vehicles really well by attending the show with us."
PRINOTH will be exhibiting at ICUEE in booth N3016 October 3-5.