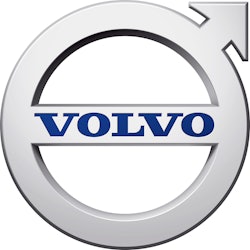 Volvo Group North America improved its energy performance at 14 of its U.S. facilities by 17.5% since Volvo re-pledged the U.S. Department of Energy (DOE) Better Buildings, Better Plants Challenge in 2014 to reduce energy consumption by 25% in 10 years. The Volvo Group has improved its performance by more than 44% since 2012, when it first made the Better Buildings, Better Plants pledge.
"We are pleased to be well ahead of where we need to be to achieve our goal under the Better Buildings, Better Plants Challenge," says Rick Robinson, Director of Health, Safety and Environment for Volvo Group North America. "Tracking ahead of schedule is a result of the hard work and dedication of our employees."
Volvo Group North America's performance reflects efforts at eight manufacturing facilities in the U.S.:
Volvo Trucks, Dublin, VA
Volvo Group Powertrain, Hagerstown, MD
Mack Trucks, Macungie, PA
Volvo Construction Equipment, Shippensburg, PA
Volvo Penta, Lexington, TN
Volvo Bus, Plattsburgh, NY
Volvo Group Remanufacturing, Charlotte, NC
Volvo Group Remanufacturing, Middletown, PA
Volvo Group also improved its performance at six Prevost Service Centers, which joined the program in 2017:
Prevost, Fort Worth, TX
Prevost, Goodlettsville, TN
Prevost, Houston, TX
Prevost, Jacksonville, FL
Prevost, Mira Loma, CA
Prevost, South Plainfield, NJ
Volvo Group facilities are averaging a 4.4% improvement each year, well ahead of the 2.5% per year needed to meet the goal, marking the first time all Volvo Group facilities in the program have met the yearly improvement goal.
"Leading American manufacturing companies like Volvo Group are taking decisive action to improve energy performance," says Daniel Simmons, Assistant Secretary in the Office of Energy Efficiency and Renewable Energy (EERE) at DOE. "Not only is Volvo leveraging the resources of the Better Plants program for their own plants, but they are also engaging their suppliers to partner with DOE to drive energy and energy cost savings within their supply chain, thereby showing leadership by reducing costs, saving energy and driving job growth."