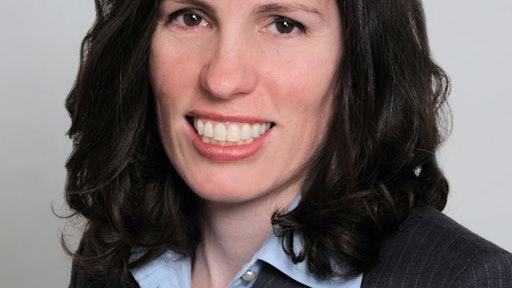 Suzanne Murtha, business development manager for TÜV Rheinland's Intelligent Transportation Systems (ITS) group, has been elected to OmniAir Certification Services (OCS) Inc.'s Board of Directors.
A non-profit corporation, OCS provides independent and professional certification and compliance testing of products and services for advanced transportation technologies. Murtha's deep understanding of the ITS industry's testing and certification needs and extensive volunteer experience will help the board grow OCS's certification business.
A 15-year veteran of the ITS industry, Murtha is proficient with 5.9 GHz and other tolling technologies. In her present role, she develops and manages the company's consulting, assessment, analysis, verification, validation, testing and certification of ITS components and systems. Before joining TÜV Rheinland, Murtha served as principal associate for government relations and business development in Kapsch TrafficCom in Washington D.C. Prior to that, she had been the director of vehicle safety systems for ITS America, also in Washington. She has related experience with Strategy Analytics in Wellesley, MA; Providate Automotive in Ann Arbor, MI; Standard & Poor's DRI in Lexington, MA; and PricewaterhouseCoopers in West Chester, PA. She earned a Bachelor of Arts degree from Villanova University and is headquartered in Alexandria, VA.